Press Statement
Disruptions during court proceeding on Sri Lankan journalist's disappearance
28 Jan, 2016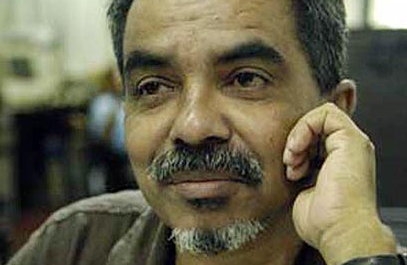 The International Federation of Journalists (IFJ) joins its affiliate the Free Media Movement, Sri Lanka (FMM) in condemning the actions by a Buddhist monk in disrupting the court hearing regarding the abduction of journalist Prageeth Eknaligoda in Homagama, outside Colombo on January 25. The IFJ demands a fair hearing of the case; and for the courts and authorities to take action against any persons who attempt to disrupt the proceedings
On Monday, January 25, monk Galabodaatthe Gnanasara, a leader of the Buddhist group, Bodu Bala Sena, entered the Homagama Magistrate Court, where the court case against those accused of abducting journalist Prageeth Eknaligoda was taking place. Gnanasara entered the court shouting at the officials and lawyers, and according to reports also threatening Eknaligoda's wife, Sandya Eknaligoda.
On Tuesday, January 26, Gnanasara surrendered to the Homagama police, where he was arrested on charges of allegedly threatening Sandya Eknaligoda at the court premises. According to reports, Gnanasara will be remanded until February 9. Following his arrest, over 200 monks gathered outside the court house protesting the leader's arrest. A number of the protesters blocked the road preventing the prison bus from leaving the premises.
Cartoonist and journalist Prageeth Eknaligoda disappeared on January 24, 2010 in Colombo, two days before the Presidential election, for which he was campaigning against the then President Mahinda Rajapaksa. The case was re-opened in March, 2015 by Sri Lankan President Sirisena. In August 2015, a number of military intelligence members were charged with his abduction.
Sri Lankan Prime Minister, Ranil Wickremesinghe spoke out against the behaviour at the court house, saying "everyone is equal before the law and the law should be enforced on anyone no matter who they were."
The FMM convenor Seetha Ranjanee and secretary C Dodawatta, said: "Punishing those who try to disrupt the case of Prageeth Eknakigoda's disappearance is a pre-condition for the fair hearing of the case. If the culprits are not punished, they will continue to disrupt and influence the court proceedings."
The FMM urged the government and police to take action against the threats directed at Sandya Eknaligoda and not to allow any disruptions during the court proceedings.
The IFJ Asia Pacific said: "We strongly criticise the actions of those trying to disrupt the official court proceedings into the abduction of Prageeth Eknaligoda. The authorities and courts should be able to do their jobs freely without threat or attack. We condemn the threats made to Prageeth's wife, Sandya Eknaligoda, and demand immediate action from the authorities against the threats."
Written By

IFJ Asia-Pacific
The IFJ represents more than 600,000 journalists in 140 countries.
For further information contact IFJ Asia-Pacific on +61 2 9333 0946
Find the IFJ on Twitter: @ifjasiapacific
Find the IFJ on Facebook: www.facebook.com/IFJAsiaPacific
Comments