Press Statement
Editor arrested on cybercrime charges
11 Sep, 2018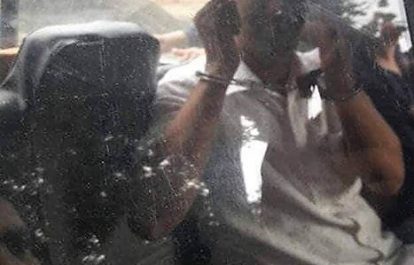 Nepal police arrested the editor of a weekly newspaper from his home in Lalitpur on alleged cybercrime charges over a published news report. The International Federation of Journalists (IFJ) joins its affiliates the Federation of Nepali Journalists (FNJ) and the Nepal Press Union (NPU) in condemning the arrest and demands his immediate release.
Raju Basnet, the editor-in-chief of Khojtalash weekly, was arrested on Monday, September 10 from his home at Godavari Municipality, Lalitpur, in the Kathmandu Valley. The office of the Metropolitan Police Range said that he was arrested under court order reportedly over a news report about pressure being exerted by lawmakers to illegally sell government-owned factory land. He was charged under the Electronic Transaction Act 2008.
The story in question was originally published in another weekly, Drishti, on September 4. Khojtalash.com republished the story under a different headline on September 6.
Ramita Basnet, the wife of the arrested editor, said police arrested him in the early morning and denied taking him to the hospital where he was being treated for an illness.
Ramesh Bista, the FNJ General Secretary, said: "It's under the jurisdiction of the Press Council of Nepal (PCN) to see complaints regarding published news, but the police ignored this and arrested editor Raju Basnet violating the freedom of the press. The FNJ strongly condemns the arrest and demand his immediate release respecting his constitutional rights."
NPU General Secretary Ajaya Babu Shiwakoti said: "The NPU is seriously concerned as the arrest is intended to harass the journalist misusing the legal authority. We strongly condemn the attack on the press to conceal the corruption."
The IFJ remains concerned over the misuse of online controls to clamp down on critical media reporting in Nepal.
The IFJ said: "The arrest of journalists under criminal acts – especially those unrelated to media contents such as the Electronic Transaction Act of Nepal, is unacceptable, and is a clear attempt to intimidate journalists. These abuses by police weaken Nepal's hard-fought for democracy, and is a critical violation of journalists rights."
The IFJ urges Nepal's government to immediately release editor Raju Basnet.
Written By

IFJ Asia-Pacific
The IFJ represents more than 600,000 journalists in 140 countries.
For further information contact IFJ Asia-Pacific on +61 2 9333 0946
Find the IFJ on Twitter: @ifjasiapacific
Find the IFJ on Facebook: www.facebook.com/IFJAsiaPacific
Comments