Press Statement
Editor charged under Arms and Ammunition Act in Nepal
15 Dec, 2017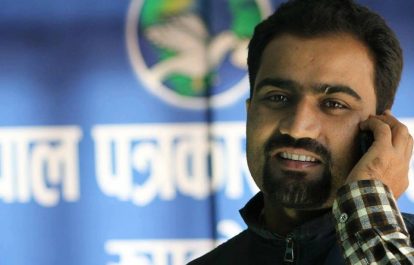 The International Federation of Journalists (IFJ) joins the Federation of Nepali Journalists (FNJ) in condemning the continued detention of journalist Prakash Dumre in Rupendehi, Nepal. The IFJ demands immediate release of the journalist.
Editor Dumre was arrested from the office of Garjan Post weekly on November 21 and was initially held in detention without any charges. On December 6, the Supreme Court while hearing a Habeus corpus filed by FNJ Rupandehi, ordered the Area Police Office of Butwal, Rupandehi to provide a written answer within three days. However, ignoring the court order, the police has charged Dumre under the Arms and Ammunition Act.
Dumre is also an executive committee member of FNJ Rupandehi chapter.
Ramesh Bista, the FNJ General Secretary, said: "The FNJ is seriously concerned over the charging of journalist Prakash Dumre under a false case under the Arms Act, ignoring the FNJ's demands for his immediate release. Registering a false case against a journalist is a violation of press freedom and the FNJ demands immediate release of the journalist dropping the false charges against him."
The IFJ said: "The IFJ expresses serious concern over the registration of a seemingly false case against editor Prakash Dumre in Nepal, who was arrested from the newspaper office. Such acts only undermine democratic values and press freedom, thus hampering independent journalism. The IFJ demands immediate release of the journalist."
Written By

IFJ Asia-Pacific
The IFJ represents more than 600,000 journalists in 140 countries.
For further information contact IFJ Asia-Pacific on +61 2 9333 0946
Find the IFJ on Twitter: @ifjasiapacific
Find the IFJ on Facebook: www.facebook.com/IFJAsiaPacific
Comments