Press Statement
Female journalist brutally stabbed and murdered in Afghanistan
17 Sep, 2014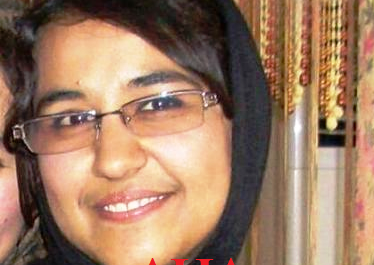 The International Federation of Journalists (IFJ) and the Afghanistan Independent Journalists Association (AIJA) strongly condemn the brutal murder of a female journalist in the city of Mazar-e-Sharif in the Balkh province of northern Afghanistan on Tuesday, September 16.
An unidentified man repeatedly stabbed Palwasha Tokhi Miranzai, a journalist who worked for the Bayan-e-Shamal news network from 2008 to 2012. Miranzai had recently returned from completing her Master's Degree in Thailand and was planning a return to journalism shortly.
Palwasha Tokhi Miranzai was believed to have opened the door to her attacker was alleged to be in disguise of a man without arms asking for water. The man is then said to have followed her inside her home before attacking her with a knife.
The motive behind the stabbing is not yet clear and police are investigating the case as a theft. However, local journalists are not convinced the motive is that simple.
IFJ Asia Pacific Acting Director Jane Worthington said: "This horrendous murder is a sickening act and presents a chilling reminder of the truly precarious status of women journalists in South Asia. We call on the Afghanistan authorities to see all is done to locate Palwasha's attacker and bring them swiftly to justice.
"The IFJ offers its deepest condolences to Palwasha Tokhi Miranzai's family, friends and colleagues at this sad time. Here was a woman who had lived abroad for several years and was soon to embark on the next important stage of her career. It is an absolute tragedy."
The IFJ has documented the issues facing women journalists in Afghanistan in its 2014 report Stories Women Tell Women in Media in South Asia.
The report highlights the obstacles many women aspiring to a career in journalism must face – too often, they are confronted with strong social restrictions and the terror of warlords. Cultural taboos are strong. Women make up 1,500 of the Afghanistan's 10,000 journalists.
Written By

IFJ Asia-Pacific
The IFJ represents more than 600,000 journalists in 140 countries.
For further information contact IFJ Asia-Pacific on +61 2 9333 0946
Find the IFJ on Twitter: @ifjasiapacific
Find the IFJ on Facebook: www.facebook.com/IFJAsiaPacific
Comments