Press Statement
Four charged for Bangladeshi blogger murder
09 Apr, 2015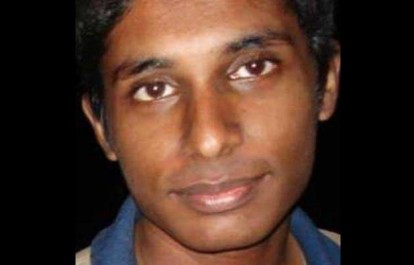 The International Federation of Journalists (IFJ) welcomes a breakthrough in the case of a Bangladeshi blogger who was hacked to death in Dhaka last month with murder charges laid against the four men accused of killing the blogger Md Oyasiqur Rahman Babu. With two of the men still at large, the IFJ has called on the Bangladesh Police to undertake all efforts to locate the men at large – one of whom is touted to be the mastermind behind the brutal slaying on March 30.
According to reports, preliminary murder charges have been lodged against Zikrullah and Ariful, who were arrested at the scene while the remaining two at large have been charged in absentia. Oyasiqur died as a result of his injuries after he was set upon by men brandishing at least three machetes as he travelled to work in Bengunbari in central Dhaka.
Oyasiqur, 27 was a well-known blogger who used different pseudonyms to write on popular blogs. He was also know for writing several notes opposing irrational religious beliefs, superstitions and radical Islamists on his Facebook profile.
The brutal daylight murder took place only a month after secular blogger Avijit Roy was also hacked to death by extremists – again in a busy public space in broad daylight. Both Roy and his wife were set upon in the attack on February 26 which killed the acclaimed writer. His wife survived the attack. Despite international condemnation and support from the US Federal Bureau of Investigations (FBI), the murderers of Roy are yet to be arrested.
Secular bloggers and writers have long been the target of radical Islamists for in Bangladesh. On February 15, 2013, blogger and architect Ahmed Rajeeb Haider was hacked to death by radical Islamists near his Mirpur house. On February 27, 2004, secular writer Humayun Azad was also hacked at a Dhaka University campus. He died later while undergoing treatment.
The IFJ said: "The charges against Oyasiqur's murderers is the first step towards justice in what is undoubtedly an horrific environment for journalists and commentators expressing a view oppositional to that of religious extemists in Bangladesh. The IFJ urges the Bangladesh police to continue their investigation and calls on the Bangladeshi state to comdemn in the strongest possible terms the despicable attacks occurring within its borders."
Written By

IFJ Asia-Pacific
The IFJ represents more than 600,000 journalists in 140 countries.
For further information contact IFJ Asia-Pacific on +61 2 9333 0946
Find the IFJ on Twitter: @ifjasiapacific
Find the IFJ on Facebook: www.facebook.com/IFJAsiaPacific
Comments