Press Statement
Growing intolerance threatens press freedom in India
21 Jun, 2017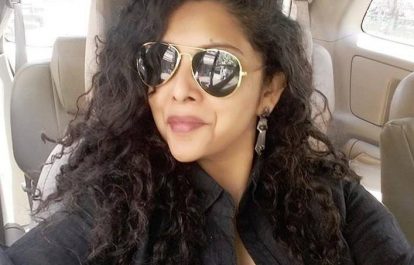 The International Federation of Journalists (IFJ) expresses concern over recent incidents of intolerance targeting journalists and undermining freedom of expression in New Delhi, India. The IFJ demands that the Indian government step up to provide a safe environment for journalists and the media to exercise their rights.
On June 19, ruling Bharatiya Janata Party (BJP) spokesperson Nupur Sharma filed a police complaint against journalist Rana Ayyub over a tweet that Sharma claimed to be 'defamatory, hate-filled and derogatory'. Ayyub, the author of Gujarat Files: Anatomy of a Cover Up, a book about the 2002 Gujarat riots, that implicates BJP top leaders for the riots, had tweeted a comment on the Presidential candidate by an alliance backed by BJP. The complaint stated that Ayyub's tweet reflected 'extremely casteist, hateful and disrespectful mindset' against the scheduled castes or dalits, which the candidate represents. The complaint asks for Ayyub to be booked under the Scheduled Caste and Scheduled Tribe Prevention of Atrocities Act, which appears to be a disproportionate use of law.
On June 9, journalist Basit Malik was investigating the alleged demolition of a mosque in Sonia Vihar, Delhi when a mob he was speaking to became violent and assaulted him for one-and-hour hour after learning that he had a Muslim name.
Malik recalled the attack in a piece on The Caravan: "While I was speaking, the mob kept jostling me around, and several people continued to hit me. I was unable to ascertain the identity of the attackers, and kept reiterating that I was a journalist. Then, the mob dragged me from the lawn and made me stand with my back to a wall that appeared to be a part of the haveli. The men surrounded me, and pointed their phones at me, recording videos… The mob kicked me, punched me, and slapped me. They continued to take videos of this assault."
The IFJ said: "The IFJ is concerned by the growing intolerance towards journalists in New Delhi, India. The IFJ urges the Indian authorities to ensure that the journalists and media are provided with a safe environment to exercise their rights."
Photo Credit: Rana Ayyub / Facebook
Written By

IFJ Asia-Pacific
The IFJ represents more than 600,000 journalists in 140 countries.
For further information contact IFJ Asia-Pacific on +61 2 9333 0946
Find the IFJ on Twitter: @ifjasiapacific
Find the IFJ on Facebook: www.facebook.com/IFJAsiaPacific
Comments