Press Statement
IFJ and SAMSN demand lifting of ban on Kashmir Reader
07 Oct, 2016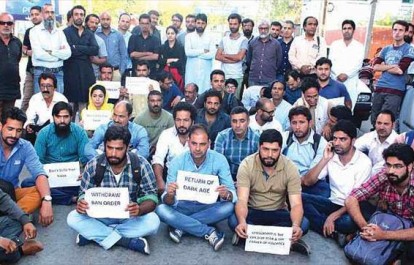 The International Federation of Journalists (IFJ) and the South Asia Media Solidarity Network (SAMSN) today called upon the authorities in the state of Jammu and Kashmir to lift the ban on the Kashmir Reader.
Gravely concerned over the infringement of press freedom, SAMSN said, "The ban on publication without proven evidence of incitement to violence, as the Kashmir Reader has been accused of, is censorship and against the principles of democracy and press freedom. We urge the authorities to take urgent action to ensure resumption of the publication of Kashmir Reader."
SAMSN, representing the collective voice of journalists across the region, said that in an already polarised situation the ban on the Reader is arbitrary and goes against the democratic spirit of allowing a diversity of voices to flourish in the public domain.
The ban order was issued by the district magistrate, Srinagar, invoking Section 3 of News Papers Incitement of offences Act, 1971 and Section 10 of Press and Publication Act, 1989, on grounds that the publication of the daily can "easily incite acts of violence and disturb peace and tranquillity".  Printing presses have been prohibited from printing the daily as a "precautionary" measure to ensure "public tranquillity".
The ban on the publication of Kashmir Reader comes barely two months after the authorities on July 16 suspended the publication of all newspapers in the Kashmir Valley for several days at the height of the uprising following the death of militant commander Burhan Wani on July 8. Most parts of Kashmir have remained under curfew since July, with mobility and communication severely hampered. In this situation, the media has an important role to play in informing the public and reporting the reality of Kashmir from the ground.
The South Asia Media Solidarity Network, standing in solidarity with the working journalists and editors of Kashmir and condemns the attempt to silence the Kashmir Reader, said, "The ban must be immediately revoked and the Kashmir Reader be allowed to publish unhindered."
Comments