Press Statement
IFJ AP Director Jacqui Park leaves
04 Apr, 2018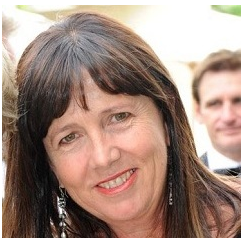 Jacqui Park has stepped down as IFJ Asia Pacific Director to pursue new opportunities in journalism.
As the founding regional director for the International Federation of Journalists Asia Pacific, Jacqui has been responsible for leading a team of experts in press freedom advocacy and innovative media programs from the Pacific to Afghanistan. She has extensive experience across South, East and South East Asia, both as a journalist and working with a range of media development and UN and other regional and international organisations.
She founded the IFJ Asia Pacific in Kuala Lumpur and in 2002, relaunched it with region-wide activities and a diverse staff of media campaigners.
"It has been a privilege to work with so many outstanding journalists from around our region in the fight for press freedom and rights of journalists," Jacqui said.
"I'm confident that I am leaving the IFJ Asia Pacific in a good place – representative of our craft and the leading voice in the region for our rights," she said.
"Now, the disruption of our craft and our industry is generating new challenges and new opportunities. I'm diving into that and looking forward to working to shape journalism as it responds to those challenges."
The General Secretary of the IFJ Anthony Bellanger thanked Jacqui for her work and contribution saying: "On behalf of the IFJ and in particular its affiliates in the region we thank her for her outstanding work in developing and building the AP office and the role of the IFJ in the region.
"Jacqui's contribution has been crucial in helping to building the IFJ regional office and strengthening its work. She leaves it in a strong position.
On behalf of the IFJ family we wish Jacqui and her family well in the future as she pursues new opportunities."
Written By

IFJ Asia-Pacific
The IFJ represents more than 600,000 journalists in 140 countries.
For further information contact IFJ Asia-Pacific on +61 2 9333 0946
Find the IFJ on Twitter: @ifjasiapacific
Find the IFJ on Facebook: www.facebook.com/IFJAsiaPacific
Comments