Press Statement
IFJ calls for release of Pakistani journalist detained in Afghanistan
03 Jun, 2014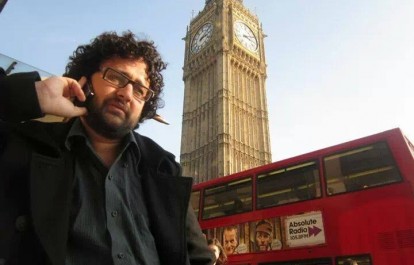 The International Federation of Journalists (IFJ) joins the Pakistan Federal Union of Journalists (PFUJ) in calling on Afghanistan authorities to speed up the procedure for the release of a Pakistani TV journalist being detained in Afghanistan since April 22, 2014.
Faizullah Khan, a reporter for ARY News TV based in Karachi, was detained by an Afghan security agency on the Pakistan/Afghanistan border as he was on assignment interviewing Taliban leaders of tribal areas in northwestern Pakistan.
The Foreign Office of Pakistan and Afghan authorities have already confirmed his detention and diplomatic channels are being used to secure his release. However, the process has been moving painstakingly slow.
On May 31, the Sindh High Court took notice of Khan's disappearance and issued notices to Pakistani authorities providing information about his whereabouts after acting upon an application filed by his wife Sania Faizullah. According to his family, Khan has been allowed to telephone his wife and family frequently.
The IFJ said: "It has now become clear that Faizullah Khan was at the border areas on journalistic assignment when he was detained by an Afghan intelligence agency. Thus, we urge the Afghanistan government to ensure his safe return to Pakistan as soon as possible. Authorities should respect his rights to seek information as a working journalist."
The IFJ also urges the Pakistan government to act in ensuring the safe return of the journalist. The IFJ also urges that journalists operating in the region remain extra vigilant about the possible dangers especially when traveling to far-flung areas.
Written By

IFJ Asia-Pacific
The IFJ represents more than 600,000 journalists in 140 countries.
For further information contact IFJ Asia-Pacific on +61 2 9333 0946
Find the IFJ on Twitter: @ifjasiapacific
Find the IFJ on Facebook: www.facebook.com/IFJAsiaPacific
Comments