Press Statement
IFJ Condemns Call to Shut Down Pakistan's Largest TV Station
28 Apr, 2014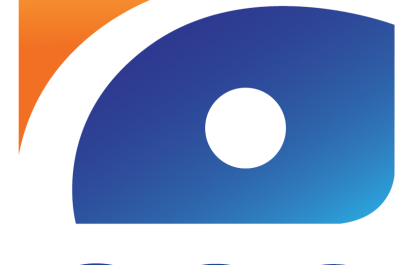 The International Federation of Journalists (IFJ) has condemned a request from the Pakistan Ministry of Defence for the government to shut down the country's largest television news station, Geo TV.
According to media reports, on Tuesday April 22, in the first action of its kind, the Ministry of Defence requested that the government invoke media regulations to shut down Geo, accusing the station of running a "vicious campaign" against the military's Inter-Services Intelligence directorate, or ISI.
Unease had been building between the Ministry and the station since last Saturday, April 19, when Hamid Mir, a television anchor for Geo, was shot multiple times by unidentified gunmen as he was being driven to a television studio in Karachi.
Mir survived the attack and is being treated for gunshot wounds to the chest and shoulder. But as he was still receiving emergency treatment, Geo broadcast accusations from his brother, the journalist Amir Mir, who accused the ISI of being responsible for the attack. Geo also repeatedly broadcast a photograph of the ISI chief, Lt. Gen. Zahir ul-Islam, while a senior journalist employed by the station called for the general to resign.
According to media reports, in a four-page letter to the state-run Pakistan Electronic Media Regulatory Authority, the Defense Ministry not only asked for Geo's broadcasting license to be revoked, but called for the body to initiate criminal proceedings against Geo editors and management.
IFJ affiliate the Pakistan Federal Union of Journalists said: "We understand that there must be a benchmark for media persons to follow where matters of national defense are in play, but this does not mean we can support these brutal moves to take away freedom of expression from the people of Pakistan."
The IFJ said: "This is a difficult period in Pakistan and passions and anger are clearly running high following the vicious attack on the journalist Hamid Mir. But this should not lead to controls and restrictions being placed on the country's media.
"We strongly condemn the call for the closure of Geo and we call on the government of Pakistan to reject the request and to ensure the rights and freedoms of media organisations and journalists in the country are upheld."
Written By

IFJ Asia-Pacific
The IFJ represents more than 600,000 journalists in 140 countries.
For further information contact IFJ Asia-Pacific on +61 2 9333 0946
Find the IFJ on Twitter: @ifjasiapacific
Find the IFJ on Facebook: www.facebook.com/IFJAsiaPacific
Comments