Press Statement
IFJ condemns the killing of a TV manager in Afghanistan
01 Dec, 2015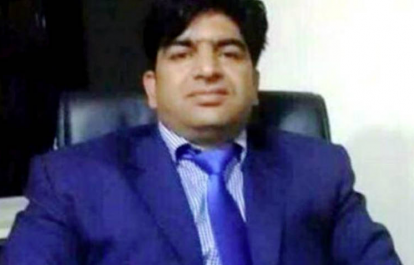 The International Federation of Journalists (IFJ) strongly condemns the murder of Amanullah Ataee, the managing director of private channel Asia Television in the Karta-e-Now region of Kabul on November 29. The IFJ demands an immediate investigation into the killing.
According to police, Ataee was shot dead in front of his house in the evening of Sunday, November 29. The Kabul Police detained two of his relatives on charges of murder on the basis of initial investigations. The gun used in the murder has already been recovered.
The motive behind the murder is not yet clear, the police said. Asia TV has recently started transmissions in Herat, Balkh and Nangarhar provinces.
According to the Afghanistan Journalists Center (AFJC), this is the second attack on journalists in Kabul in November. On November 18, some unidentified gunmen opened fire on Salem Wahdat, proprietor of Bokhdi News Agency and Saiyed Helal Sadat, a reporter for a news agency. Wahdat survived the attack but Helal sustained serious injuries and he is undergoing further medical care at a hospital in Kabul.
The AFJC vehemently condemned the murder of Amanullah Attaee, urging the Afghan authorities to do whatever it takes to ensure that those responsible for these crimes are brought to justice and that journalists are finally able to work freely and without fear of being targeted.
Amanullah is the third media personnel to be killed in Afghanistan in 2015.
Anthony Bellanger, IFJ General Secretary, said: "We condemn the murder of Amanullah Ataee and call on the Afghan authorities to immediately investigate the killing and bring those responsible to justice. Journalist safety remains a key concern in Afghanistan and action needs to be taken to ensure the safety and security of journalists and media workers."
The IFJ expresses condolences to the Amanullah Ataee's family, friends and colleagues.
Written By

IFJ Asia-Pacific
The IFJ represents more than 600,000 journalists in 140 countries.
For further information contact IFJ Asia-Pacific on +61 2 9333 0946
Find the IFJ on Twitter: @ifjasiapacific
Find the IFJ on Facebook: www.facebook.com/IFJAsiaPacific
Comments