Press Statement
IFJ and SAMSN demand action on search for missing Maldivian journalist
19 Aug, 2014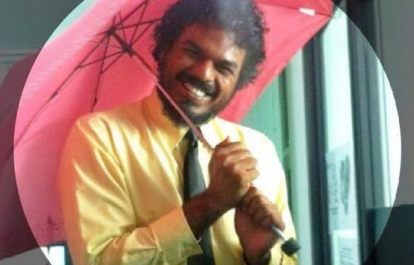 The International Federation of Journalists (IFJ) and the South Asia Media Solidarity Network (SAMSN) today called on the Maldives government to expedite police operations and deploy all necessary resources to determine the whereabouts of missing Maldivian journalist Ahmed Rilwan Abdulla.  His disappearance comes at a time of increased tension in the Maldives with a spike in threats against the media by criminal gangs and religious extremists in recent weeks.
Abdulla, a 28-year-old journalist with Minivan News, was last seen on early morning on Friday, August 8 on a ferry traveling to Hulhumale Island from the capital Male and has since not been seen or heard from.
Numerous reports suggest that Rilwan was abducted, with neighbours reporting hearing screaming before a man was forced into a vehicle  20 feet away from Rilwan's apartment. The reports are yet to be confirmed by police. It has also been reported that  members of Rilwan's family received anonymous phone calls on August 15 warning them to call off search efforts.
Rilwan's family and colleagues believe that his disappearance is related to his journalistic work. As a journalist, he had been working on a number of religious pieces; however it was not immediately clear that his disappearance is linked to a specific story.
The Maldivian President's office has said the government was 'deeply saddened and concerned' over Rilwan's disappearance, while police continue to appeal for public assistance in the search.
The IFJ affiliate and SAMSN partner Maldives Journalists' Association (MJA) has called on all relevant authorities to make an extra effort to clarify the whereabouts of Rilwan.
The IFJ and the SAMSN said today: "The disappearance of Ahmed Rilwan has now become a matter of grave concern as his whereabouts have not been known for 11 days. We urge the Maldivian government and concerned agencies to do everything possible to find him."
IFJ and SAMSN, comprising all major journalists' trade unions, press freedom organizations and journalists in South Asia, have also called on the government to respond to the media's criticisms of the slow response to the journalist's disappearance.
In a joint statement, they said: "Critical time has been lost in the search for Ahmed and if the government hopes to ensure journalists can continue in their duties to report freely and without fear in the Maldives."
"For the sake of Ahmed's family and media freedom, the circumstances of his disappearance must be determined as a matter of urgency and if there has been misadventure or deliberate intervention, then every effort must be put to locate those responsible."
There is widespread public support for Rilwan. To join the online campaign use #FindMoyameehaa and find more information at http://findmoyameehaa.com/
Written By

IFJ Asia-Pacific
The IFJ represents more than 600,000 journalists in 140 countries.
For further information contact IFJ Asia-Pacific on +61 2 9333 0946
Find the IFJ on Twitter: @ifjasiapacific
Find the IFJ on Facebook: www.facebook.com/IFJAsiaPacific
Comments