Press Statement
Impunity continues to cripple Afghanistan's media
13 Nov, 2017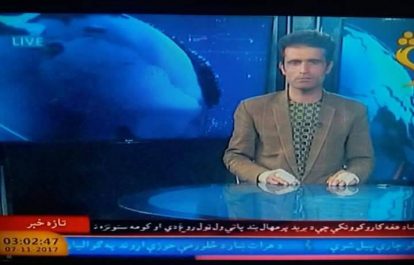 The International Federation of Journalists (IFJ) joins its affiliate the Afghan Independent Journalists Association (AIJA) in demanding justice for 73 journalists and media workers killed in Afghanistan since 1994 and an end to impunity for crimes against journalists. The IFJ and the AIJA note that none of those responsible for those murders has been prosecuted.
The IFJ and its affiliates are calling for governments' accountability for their impunity records and denouncing any crimes targeting journalists that remain unpunished under the #endimpuntiy campaign 2017.
The Afghan Ministry of Interior Affairs is investigating 172 cases of violation of journalists' rights after a committee constituted in 2015 to review 700 such cases since 2000 recommended investigation and follow-up of 427 cases. Yet, after two years of investigation, there has been no practical action for justice. The committee noted that among 427 cases, in 401 cases security forces were responsible.  The cases include 60 killing, 46 serious injuries, 222 assaults and beating, 84 arrests, 29 abductions and 238 threats, insults and others.
Rahimullah Samandar, the president of AIJA, said: "We encourage government to make progress on these cases in line with government commitments to freedom of the media and rule of law. If this takes longer time and criminals are not brought to justice, it will undoubtedly encourage more crimes in light of a complete impunity. Active Steps must be taken to promote a safe environment for journalists and other media actors, enabling them to carry their task independently."
The AIJA called upon Afghan president Ashraf Ghani and the CEO Abdullah Abdullah, to end impunity, as a free press needs protection from violence and intimidation. The AIJA also applauded the courage of all those who continue to share there stories despite regular threats they face every day.
The IFJ said: "The high level of impunity in Afghanistan continues to create a dangerous and volatile environment for media workers and journalists struggling to work in an already challenging media environment. Two years on from the Afghan government's review, 427 cases recommended for follow-up have failed to bring any discernable action. Meanwhile the threats from terrorists and criminal gangs continue, as do the disturbing number of cases involving security forces. It is time for the Afghan government to put words into meaningful action."
Written By

IFJ Asia-Pacific
The IFJ represents more than 600,000 journalists in 140 countries.
For further information contact IFJ Asia-Pacific on +61 2 9333 0946
Find the IFJ on Twitter: @ifjasiapacific
Find the IFJ on Facebook: www.facebook.com/IFJAsiaPacific
Comments