Attacks on Media
Impunity has many faces – #whatareyoudoing? #AbdullaYameen
06 Nov, 2014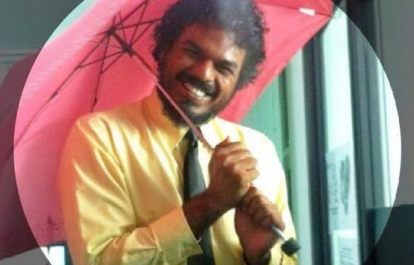 This week marks 3 months since 28-year-old Maldivian journalist Ahmed Rilwan Abdulla (@moyameehaa) was reported missing to police, after being last seen in the early morning of Friday 8 August.
Rilwan, employed by Minivan News, had been working on a number of controversial religious pieces just prior to his sudden disappearance. Beyond that, Rilwan was clearly supported and admired by many in the industry as a huge social media campaign has swept up to keep pressure on authorities criticised of doing far too little, too late. On September 4, a petition of 5,000 signatures was presented to the country's parliament pressing for action – a phenomenal response for such a small media industry.
Family and colleagues adamantly believe Rilwan's fate is related to his journalistic work and that he was abducted by those who wanted him silenced Neighbours reporting hearing screaming and seeing a man being forced into a van near his apartment in the early hours of 8 August.
Minivan News wrote that, "As with many journalists, Rilwan has been subject to intimidation because of his work, although Minivan News urges caution at a time when there is little information with which to draw firm conclusions".
Sadly, three months on, there is still too little information available, too little done as time stretches painfully on.
Family and friends remain outraged over the lack of urgency with which the Maldivian police responded to this crime. It took almost a month from Rilwan's disappearance, on 4 September, for police to finally released a statement claiming they had questioned 318 individuals, interrogated 111, searched 139 locations in Malé's suburb island of Hulhumalé and searched 267,197.5 square meters of ocean.
Rilwan's brother Moosa Rilwan told Minivan News: "These are just statistics. We want to find him. We want the police to tell us if they have leads, if there is progress. We want to know what the results of these extensive searches are. It's been a month, my family and I fear for his life."
On September 28, the Maldives Police Services confirmed three men were arrested in connection to the disappearance. This came after the release of a private, independent report into the crime, which implicated possible gang involvement, and prior surveillance of Rilwan in the lead up to his disappearance. A fourth suspect was also arrested, but three of the four men have now been released.
Minivan News reported that the remaining suspect had his detention extended for the fifth time on November 4, giving police another 10 days to continue their investigation.
When the Maldivian government rejected the 5000 signature petition, on October 29 Rilwan's family lodged an official complaint with the Police Integrity Commission (PIC) accusing police of serious negligence in their investigation.
Minivan News reported Rilwan's sister Fazna saying, "our family is in deep mourning. We have no way forward. We believe police negligence is behind the lack of progress in finding Rilwan."
A colleague of Rilwan's from Minivan News, journalist Zaheena Rasheed, told the CPJ: "We do not believe Rilwan's disappearance is an isolated incident. It comes amid various efforts to silence the press, including murder attempts, torching and vandalism of media property and equipment, state harassment of press, and also in a culture of poor law enforcement."
Impunity has many faces – and one of them is Rilwan.
What you can do:
Sign the existing Avaaz.org petition Government of the Maldives: Find Ahmed Rilwan #FindMoyameehaa to support the call to the Maldivian authorities to expedite the search to find Rilwan.
Like the Facebook page to show your support, and visit the website for more information.
Use the #FindMoyameehaa on Twitter to join the conversation and raise awareness, or add a Twibbon to your profile picture to show your support.
Written By

IFJ Asia-Pacific
The IFJ represents more than 600,000 journalists in 140 countries.
For further information contact IFJ Asia-Pacific on +61 2 9333 0946
Find the IFJ on Twitter: @ifjasiapacific
Find the IFJ on Facebook: www.facebook.com/IFJAsiaPacific
Comments