Attacks on Media
India: Agra journalist granted bail
25 Mar, 2022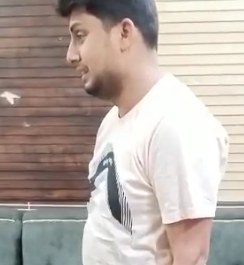 Gaurav Bansal, an Agra-based journalist who was arrested on March 15 for reporting on electoral malpractice, has been released on bail. The International Federation of Journalists (IFJ) welcomes Bansal's release and calls for an end to the arbitrary detainment of Indian journalists.
On March 21, Bansal's lawyer, Adhar Sharma, confirmed that the journalist was released after a local court granted him bail. Bansal was detained on March 15 for reporting on alleged electoral malpractice during the recent Uttar Pradesh elections.
According to Bansal, law enforcement officers raided his home at 1 am while he slept. During the raid the journalist was assaulted and injured by the police officers.
"I was badly thrashed by police, including by women cops, until I was produced before court in the morning," Bansal said in a statement to the Times of India.
The journalist was charged by Etmadulla police on March 9 under Sections 147 (rioting), 149 (unlawful assembly), 323 (voluntarily causing harm), 353 (assault on public servant), and 504 (provocation to break peace) of the Indian penal Code (IPC). He was also charged under Section 7 of Criminal Law Amendment Act.
The First Information Report (FIR) filed against Bansal claimed that the journalist forcefully entered the vote counting premises on March 8 and accused staff of mishandling ballot boxes. The FIR further accused the journalist of harassing police personnel. According to the Etmadulla Station House Officer (SHO) SHO Satya Dev Sharma, Bansal has had a negative "history of misbehaving with senior officers".
Bansal's lawyer has refuted these claims and accused police officials of humiliating and "torturing" the journalist, arguing that Bansal was targeted for simply doing his job.
Responding to the journalist's arrest, several media groups, including the Editors Guild of India (EGI),  protested the police's 'high handedness' and claimed that Bansal's arrest was a misuse of law.
"This guild demands that Gaurav Bansal be treated fairly by the state administration and that he be released immediately. Further, an independent court-monitored inquiry be done to investigate into the charges of torture by police," the EGI said.
Bansal's arrest is the latest in a series of attempts to silence critical voices by Indian authorities. Earlier this year, Kashmir based journalist Fahad Shahwas arrested under the country's controversial sedition law.
The IFJ said: "The frequent misuse of India's Penal Code by law enforcement officers, particularly in to harass media workers and silence independent and critical voices, is of great concern. The IFJ calls for the repeal the draconian Code and an end to the vilification of journalists in India."
Written By

IFJ Asia-Pacific
The IFJ represents more than 600,000 journalists in 140 countries.
For further information contact IFJ Asia-Pacific on +61 2 9333 0946
Find the IFJ on Twitter: @ifjasiapacific
Find the IFJ on Facebook: www.facebook.com/IFJAsiaPacific
Comments