Press Statement
India: Andhra Pradesh government demands the power to sue media organisations
18 Oct, 2019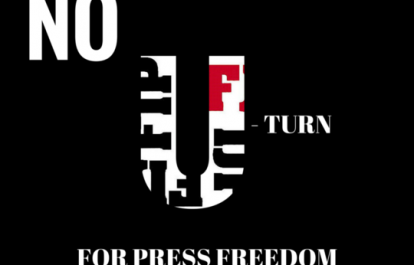 The Andhra Pradesh government submitted a proposal to allow department secretaries to sue media organisations for "fake news". The International Federation of Journalists (IFJ) and its affiliate the Indian Journalists Union (IJU) finds the submission a strategic curtail of freedom of expression in an attempt to keep the media in the hands of the government.  IFJ together with IJU expressed serious concern to the decision and called on to withdraw the decision.  
On October 16, Jagan Mohan Reddy's cabinet empowered secretaries of various departments to file defamatory cases against all types of media, including print, electronic, digital and social media. If the secretaries believe the stories are without evidence and baseless, they can sue the media organisation for defamation. According to IJU, the departments have been guided to take legal action against negative stories.
A similar order was passed in 2007, that was eventually quashed by the Andhra High Court. The Chief Minister's office defended their new proposal stating the decision was made as "secretaries are better placed in monitoring the news, picking up the distortions, giving rejoinders and taking it to the logical conclusion".
IJU expressed their grave concern over Andhra Pradesh government's threat to the media.
IJU said: "While all journalists must uphold the basic principle of journalism and maintain professional integrity, the decision of the Andhra Pradesh cabinet is a systematic efforts to curtail freedom of expression and therefore it is simply unacceptable. The decision gives undue advantage to the government departments to hide their weaknesses by discouraging investigative journalism."
The IFJ joins the IJU in calling on the Andhra Pradesh government to withdraw the decision and respect the constitutionally entrenched freedom of speech and expression.
The IFJ said: "the implementation of the decision will silence the voices of the media. Although the Jagan Mohan Reddy government claims it will only affect stories without evidence, in reality, all stories criticising the government will be under scrutiny. The decision silences the media, instilling fear within journalists and undermines the role of the media in holding the government accountable. The IFJ urges Jagan Mohan Reddy to retract the order and respect the importance of the media."
Written By

IFJ Asia-Pacific
The IFJ represents more than 600,000 journalists in 140 countries.
For further information contact IFJ Asia-Pacific on +61 2 9333 0946
Find the IFJ on Twitter: @ifjasiapacific
Find the IFJ on Facebook: www.facebook.com/IFJAsiaPacific
Comments