Attacks on Media
India: Calcutta High Court grants bail to Arambagh TV journalists
18 Aug, 2020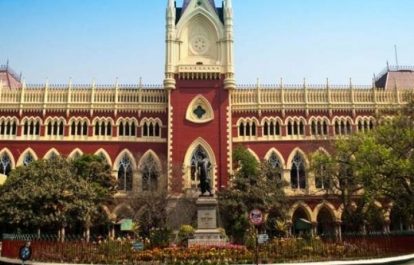 Journalists Safikul Islam and Suraj Ali Khan who were arrested on June 9 were granted bail by Calcutta's High Court on August 14. The International Federation of Journalist (IFJ) and its Indian affiliate the National Union of Journalists – India (NUJ-I) appreciates the court's decision but is disappointed by the arbitrary detention of the journalists on spurious pretences.
Justice Sanjib Banerjee and Justice Aniruddha Roy granted bail to Safikul Islam, owner of Arambagh TV  youtube channel and Suraj Ali Khan, a reporter working for the web channel.  Along with the journalists, Islam's wife, Amina Khatun, was also arrested after the channel exposed the alleged unfair distribution of Covid-19 funds to private clubs by Mamata Banerjee's government.
The investigation or FIR against the journalists had alleged that Islam and Khan blackmailed a local resident who was photographed cutting down a tree on government land, extorting money  allegedly in exchange for not publishing the image.
Islam's family have received a number of threats in past. According to Khatun, in the first week of  May, around 30 to 40 men had gathered around his house and threatened the family for a news report broadcasted on the youtube channel .
The NUJ-I President Ras Bihari said: "The NUJ -I was advocating for his release and wrote a letter to Hon'ble Governor and the Chief Minister of West Bengal to intervene against the arrest of journalists. We welcome the court's decision."
The IFJ said: "The IFJ is relieved that the journalists have been released.  But the IFJ notes that the arrest and subsequent investigation was intended to discourage the journalists from  independent and critical reporting. We urge the Indian government to stop such harassment against journalists."
Written By

IFJ Asia-Pacific
The IFJ represents more than 600,000 journalists in 140 countries.
For further information contact IFJ Asia-Pacific on +61 2 9333 0946
Find the IFJ on Twitter: @ifjasiapacific
Find the IFJ on Facebook: www.facebook.com/IFJAsiaPacific
Comments