Press Statement
India: Criminal investigation against three journalists and The Wire
18 Jun, 2021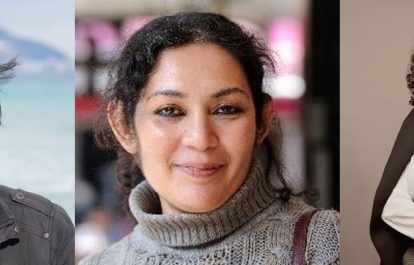 Uttar Pradesh police initiated a criminal investigation against independent news- website The Wire and three journalists Rana Ayyub, Saba Naqvi, and Mohammed Zubair on June 15 for sharing a video. The International Federation of Journalists (IFJ) and its Indian affiliate the Indian Journalists Union (IJU) demand the immediate withdrawal of the case.
 The First Information Report (FIR) filed by an inspector at the Loni Border police station in Ghaziabad accused The Wire, Washington Post columnist Rana Ayyub, freelance journalist Saba Naqvi and co-founder of fact-checking website Alt News, Mohammed Zubair, of provoking communal sentiment by tweeting a video showing an elderly Muslim-man being beaten up by a group of men. Social media platform Twitter and three politicians from the opposition Congress Party are also mentioned in the FIR .
According to news reports, the video depicts Abdul Samad being thrashed by miscreants, who cut off his beard and forced him to chant a Hindu slogan 'Jai Shree Ram'. The incident took place in the town of Loni on June 5.
The FIR states the accused violated Sections 153 (provocation to cause a riot), 153A (promoting enmity between religious groups), 295A (insulting religious beliefs), 505 (public mischief), and 120B (criminal conspiracy) of the Indian Penal Code. If found guilty, they face prison penalties of up to one year. In the case of 120B (criminal conspiracy), it has a possible sentence of up to two years.
Journalists Ayyub , Naqvi  and Zubair,  who have reported critically about the ruling Bharatiya Janata Party, claimed in social media posts that that they were merely highlighting the incident and there was no intention to provoke communal unrest.
The IFJ's South Asia Press Freedom Report 2020-2021 noted India's frequent misuse of laws, including sedition law, to suppress voices deemed to be critical of the establishment. The FIR against Twitter is the first case of its type following the Indian government passing its Information Technology (Intermediary Guidelines And Digital Media Ethics Code) Rules, 2021.
The IJU president, Geetartha Pathak, said: "Indian Journalists Union (IJU) condemns the lodging of criminal complaints against The Wire and three journalists. The IJU is deeply concerned about the tendency of the UP police to harass journalists critical of the government. The IJU demands immediate withdrawal of the FIR against the journalists." 
The IFJ said: "Criminalizing the sharing of news is a gross misuse of law. Selective law enforcement against journalists is India's media freedom shame. The IFJ urges the government to withdraw the case against the case and let the media function independently."
Written By

IFJ Asia-Pacific
The IFJ represents more than 600,000 journalists in 140 countries.
For further information contact IFJ Asia-Pacific on +61 2 9333 0946
Find the IFJ on Twitter: @ifjasiapacific
Find the IFJ on Facebook: www.facebook.com/IFJAsiaPacific
Comments