Press Statement
India: Justice eludes Tongam Rina
16 Mar, 2020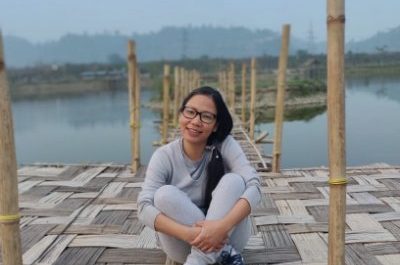 Eight years on since unidentified gunmen fired upon journalist Tongam Rina in Arunchal Pradesh, the country's media community is speaking out on the abject failures by police and the justice system in India. The International Federation of Journalist (IFJ) and its Indian affiliate the Indian Journalist Union (IJU) condemn the deplorable handling of Tongam Rina's case and the climate of impunity that is continuing to shield her attackers – who are still yet to be identified.
On July 15, 2012, the well-known investigative journalist and associate editor of the Arunachal Times was shot by unknown gunmen as she entered her office in Itanagar. The attack left her intestines and backbone damaged and a bullet was later removed from her body. The same day,  her office was vandalized.
Tongam Rina is still yet to give her statement to the court eight years on. So too, evidence and computers from the ransacking of her office have been lost and files reportedly containing the records of the case are  languishing in the Gauhati High Court.
In 2013, Arunachal Pradesh Chief Minister Nabam Tuki, assured both Rina and the media the perpetrators would be nabbed and punished. That December, Rina was called by the court to give her statement but couldn't attend the scheduled hearing as she was out of the country. She is yet to be called back.
According to media reporting the case, delayed justice began from the outset. It took Itanagar police a year to file a charge-sheet against three accused assailants. The case, which was then sent to the principal bench of the Gauhati High Court on July 25, 2014, has no made no reported progress. Compunding the issue is that evidence related to the attack has reportedly 'gone missing' from the Itnagar police station's evidence room.
"I survived an assassination attempt 15 July 2012. I was shot right outside my office. Guess what, the Guwahati high court is yet to return the files since 2015. I am yet to give a statement to court. That's justice system of India." Rina posted in a tweet on March 3, 2020.
Media right organizations and media houses are growing increasingly agitated at the failures in the case and are now demanding punishment of the guilty.
IJU said: "The state government must act seriously to ensure that these cases are brought to their logical conclusion. Further attempts to dilute the cases will be viewed as an attempt to stifle the voice of journalists and media to carry out their rightful duties and be responsible to the society. The authorities must remember that justice delayed is justice denied".
IFJ said: "Fighting impunity on crime against Journalists is at the heart of IFJ's mission. Therefore, we are concerned for the increased impunity for crimes against journalists. IFJ urges governments and authorities concerned to expedite investigation of the case and increase protections for journalists".
Written By

IFJ Asia-Pacific
The IFJ represents more than 600,000 journalists in 140 countries.
For further information contact IFJ Asia-Pacific on +61 2 9333 0946
Find the IFJ on Twitter: @ifjasiapacific
Find the IFJ on Facebook: www.facebook.com/IFJAsiaPacific
Comments