Press Statement
India: Finance minister curbs journalist access to government
29 Jul, 2019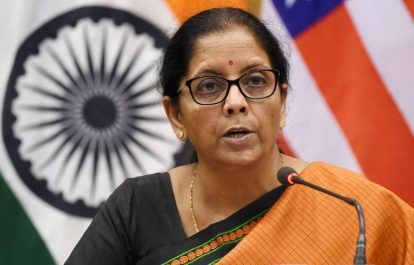 The Indian government has implemented new restrictions for journalists, including asking journalists to seek appointments to enter the country's finance ministry. The International Federation of Journalists (IFJ) joins its affiliate the Indian Journalists Union (IJU) to condemn the imposition of the new restrictions and demands authorities revoke the order in keeping with a government commitment to press freedom in India.
Newly-appointed finance minister, Nirmala Sitharaman, imposed the controls for all journalists, even those with Press Information Bureau accreditation cards. The minister defended the ruling as a means to "streamline the system". Now, instead of allowing journalists to move freely in areas such as the corridors as they have always had the right to do, they will be forced to wait in a room located outside the ministry's north block gate number 2, until such time as officials agree to meet them.
The effect of the measure will be to limit journalist access and curb reporting and investigative journalism, the IJU said.
IJU President D. Amar and Secretary General and IFJ Vice President, Sabina Inderjit, said the government should steadfastly remember that the public's right to access to information was the inherent right in any democracy and that imposing restrictions on journalists from gathering information amounted to an attack on the freedom of the press.
"The IJU therefore has demanded that the Finance Ministry immediately takes back its order of imposing restrictions on movement of journalists by accepting that its order does amount to censorship. The government must ensure that its commitment to press freedom, vital to our democracy, is not compromised with,"IJU leadership said.
The IFJ reiterated the IJU's position and said: "We stand with IJU in condemning the decision taken by Indian government to ban access to the country's finance ministry. We demand the authorities to end the restriction and respect journalists' rights."
Written By

IFJ Asia-Pacific
The IFJ represents more than 600,000 journalists in 140 countries.
For further information contact IFJ Asia-Pacific on +61 2 9333 0946
Find the IFJ on Twitter: @ifjasiapacific
Find the IFJ on Facebook: www.facebook.com/IFJAsiaPacific
Comments