Press Statement
India: Hindi daily journalist assassinated outside home in Bihar state
21 Aug, 2023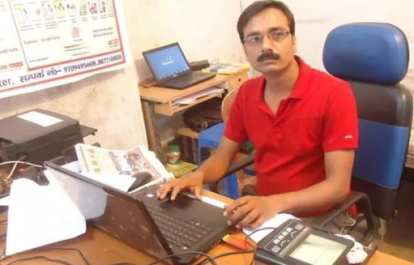 A reporter with local daily newspaper Dainik Jagran, 35-year-old Yadav was shot in the chest at approximately 5.30am on Friday morning after answering a knock at the door of his home located in the Raniganj market area of Araria district. Araria police later arrested four suspects in connection with the murder
Yadav's wife, Pooja Devi, alleged after the killing that her husband's murderers were the same people who murdered her brother-in-law several years earlier. She said her husband had been the main witness in his younger brother's murder and had testified against the killers during an ongoing court trial.
The NUJI and IJU have jointly condemned the killing and again called on the Indian government for a special law for the safety and security of journalists to be enacted. In its statement, the NUJI called for further agitation regarding the insecurity of journalists in the case and demanded financial compensation for the victim's family.
The NUJI said: "Bihar government should take strict action as journalist murder cases are increasing in the state."
The IJU said in a statement: "The ghastly murder in broad daylight of a journalist sadly reaffirms that safety and security of journalists is not a priority of governments. This murder should not be seen in isolation but as an attack on press freedom and independence."
The IFJ said: "The IFJ strongly condemns the brutal murder of Vimal Kumar Yadav and calls for a thorough and swift investigation. Governments must urgently take note of the demands of the industry and legislate laws to protect journalists in India.
Written By

IFJ Asia-Pacific
The IFJ represents more than 600,000 journalists in 140 countries.
For further information contact IFJ Asia-Pacific on +61 2 9333 0946
Find the IFJ on Twitter: @ifjasiapacific
Find the IFJ on Facebook: www.facebook.com/IFJAsiaPacific
Comments