Press Statement
India: IFJ mourns deaths of media staff in boat accident in Kerala
27 Jul, 2018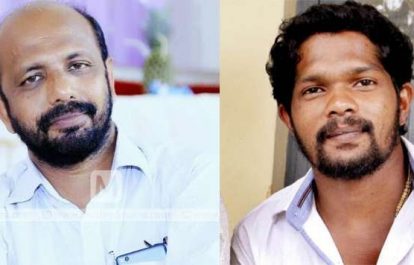 Journalist KK Saji and driver Bibin Babu, working for the local television Mathrubhumi News, died on assignment after their boat capsized on July 23 in Kerala, India.
The International Federation of Journalists (IFJ) expresses serious concerns over the unsafe condition in which journalists and media staffs are forced to perform their reporting assignments. The IFJ urges the media houses to ensure the implementation of minimum safety standards.
The victims, part of a four-member crew of the Mathrubhumi News were returning from a reporting assignment in Mundur, an area completely cut off from the mainland due to floods, where they had to cover the conditions of monsoon-affected people in a relief camp.
The accident happened in the Kariya river. Locals rescued bureau chief KB Sreedharan, cameraman Abhilash S Nair, ferryman Abhilash. However, Saji, 46, and Babu, 27, were swept away by a strong current. Their bodies were found a day later on July 24.
Saji worked as a stringer and leaves behind a wife and two children while Babu was employed as for the TV station which he joined five years ago.
The IFJ said: "The IFJ is saddened by the death of Saji and Bab and we present our condolences to the families of the deceased colleagues and standing in solidarity with the journalists' community in India. The incident is a sad reminder of safety risks that journalists and media staff take on a daily basis to inform their community."
Written By

IFJ Asia-Pacific
The IFJ represents more than 600,000 journalists in 140 countries.
For further information contact IFJ Asia-Pacific on +61 2 9333 0946
Find the IFJ on Twitter: @ifjasiapacific
Find the IFJ on Facebook: www.facebook.com/IFJAsiaPacific
Comments