Press Statement
India: J and K administration extends ban on 4G internet again
14 Jul, 2020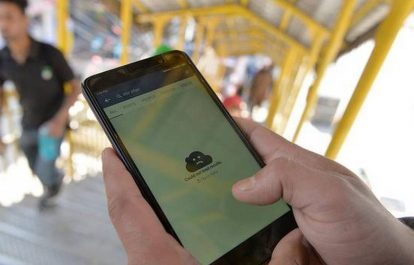 Despite calls from media and human rights organizations to lift the internet ban, the Jammu and Kashmir administration has extended 4G internet restriction until July 29. The International Federation of Journalists (IFJ) and its Indian affiliate the Indian Journalists Union (IJU) condemn the prolonged shutdown and call on the Indian government to lift the restriction on 4G internet.
The order was issued on July 8 by the principal secretary to the Home Department Shaleen Kabra. Defending the widespread criticism of the ban by human right and media rights quarters, Kabra claimed that the restrictions have not had a negative impact on government efforts to control Covid-19 , or on education and business activities. Following the  outbreak of the Covid-19 pandemic, monitors for freedom of expression and freedom of the media have raised concerns for Kashmir's seven million people.
The current order stipulates that the prolonged ban is aimed at 'curbing misuse of data for provocative content on the social media and prevent or reduce rumour mongering and fake news among others'. Although communications blockade have been gradually lifted since the January Supreme Court ruling, controls on high-speed mobile internet continues. On January 10, a judgment from India's Supreme Court  ruled the indefinite communications shutdown in Jammu and Kashmir as "impermissible".
The Indian government imposed the internet shutdown in Jammu and Kashmir on August 5, 2019, following unilateral abrogation of Article 370 of the Constitution of India.
The IJU president Geetartha Pathak said: "J&K administration's reasoning of not extending 4G services is untenable and reveals its intent on clamping down on freedoms in a digital society. It has also recently announced a new media policy which is draconian. It gives the administration powers to define and decide about 'fake', 'unethical' or 'anti-national' news. The policy may be used to silence the critical opinion and news- coverage."
The IFJ said: "Access to information is a fundamental right enshrined in the Indian constitution.  Banning 4G internet service is against the constitutional spirit and a violation of the public's right to information. The IFJ calls on the Indian government to immediately lift the restrictive ban."
Written By

IFJ Asia-Pacific
The IFJ represents more than 600,000 journalists in 140 countries.
For further information contact IFJ Asia-Pacific on +61 2 9333 0946
Find the IFJ on Twitter: @ifjasiapacific
Find the IFJ on Facebook: www.facebook.com/IFJAsiaPacific
Comments