Press Statement
India: Journalist arrested in a legal battle with forest officer
17 Jul, 2020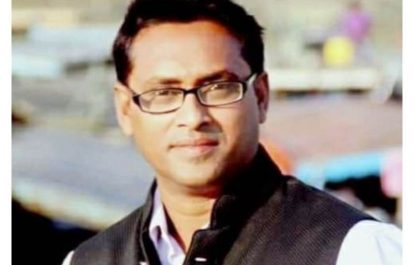 DY365 correspondent Rajib Sharma was detained by Dhubri police on July 16 in Assam after a Dhuburi Divisional Forest Officer (DFO) lodged a first information report (FIR) against the journalist. The International Federation of Journalists (IFJ) and its affiliate the Indian Journalists Union (IJU) condemns the arrest of Rajib Sharma.
Police arrested Rajib at 2 am, picking him up from his house in relation to an FIR lodged by the forest officer Biswajit Roy. The FIR alleged Rajib demanded money and threatened to expose the DFO's corruption. Rajib's father had a heart attack soon after his son's arrest and passed away. Police released Rajib on bail to attend his father's funeral.
According to IJU, local journalists allege Rajib has been falsely implicated in the illegal timber business after DY365 recently exposing a scandal involving timber smuggling, deforestation and the local police.
IJU president Geetartha Pathak said: "Arresting a journalist at midnight like a dreaded terrorist for the journalist's reporting is a sheer attack on press freedom and freedom of expression." IJU also demanded compensation for the death of Rajib's father.
The IFJ said: "The arrest of Rajib Sharma appears to be a clear attempt to intimidate the media and silence critical voices. The IFJ calls on authorities to withdraw the case against Rajib and ensure DY365 employees can continue working without fear of legal conflict."
Written By

IFJ Asia-Pacific
The IFJ represents more than 600,000 journalists in 140 countries.
For further information contact IFJ Asia-Pacific on +61 2 9333 0946
Find the IFJ on Twitter: @ifjasiapacific
Find the IFJ on Facebook: www.facebook.com/IFJAsiaPacific
Comments