Press Statement
India: Journalist booked a day after being barred from reporting
08 Oct, 2020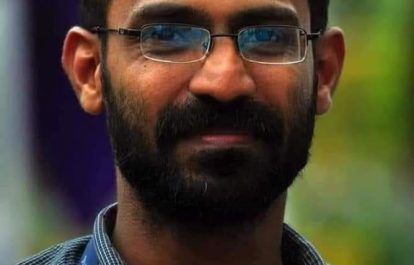 Journalist Siddique Kappan has been arrested and booked by the Mathura police in Uttar Pradesh for allegedly instigating communal violence. The International Federation of Journalists (IFJ) and its Indian affiliates the Indian Journalists Union (IJU) and National Union of Journalists – India (NUJ-I) condemn the arrest and urge Uttar Pradesh government to release him and withdraw all the charges.
Siddique Kappan, senior Delhi-based journalist working for several media houses including azhimukham.com, was arrested on October 5, a day after he was stopped on the way to Hathras, the home town of the woman who  died after being gang raped. As the public rage and protests mounted, following her violent death , the Uttar Pradesh (UP) government labelled the public rage as a conspiracy to stir riots along caste lines and as an effort to defame the Chief Minister Yogi Adityanath's led Uttar Pradesh government. The UP government also accused protestors of disrupting communal harmony.
The First Information Report (FIR) filed against Kappan and three others shows that they have been booked under 153A (promoting enmity between different groups), 295-A (deliberate and malicious acts, intended to outrage religious feelings) and 124A (sedition) of the Indian Penal Code, as well as section 17 (punishment for raising funds for terrorist act) and 14 (punishment for unlawful activities) of the Unlawful Activities (Prevention) Act, 1967 among others. Also, the police confiscated the mobile phones and laptops of the journalist.
On October 6, the Kerala Union of Working Journalists (KUWJ)  filed a habeas corpus petition against the arrest of the journalist  Kappan.
 The IJU Secretary General Sabina Inderjit said: "Yogi Adityanath's government is brazenly indulging in undeclared censorship of the media. The harassment, intimidation of journalists and gagging of truth is unacceptable in any democratic society. The IJU urges the UP government desist from such bullying tactics and respect the freedom of the press."
The NUJ-I president Ras Bihari said: "Before arrest of any journalist, the Press Council of India should be informed. The NUJ-I has long been demanding for adoption of such the practice." 
The IFJ said: "Filing a FIR against journalist Kappan clearly shows that the UP government does not tolerate any news that is critical of the government. It is also indicative of the lengths the UP government will go to silence the independent voices and the media. The IFJ strongly condemns the arrest and intimidation and urges the UP government to withdraw the case and release the journalist."
Written By

IFJ Asia-Pacific
The IFJ represents more than 600,000 journalists in 140 countries.
For further information contact IFJ Asia-Pacific on +61 2 9333 0946
Find the IFJ on Twitter: @ifjasiapacific
Find the IFJ on Facebook: www.facebook.com/IFJAsiaPacific
Comments