Press Statement
India: Journalist found dead after covering farmers' protest clash
07 Oct, 2021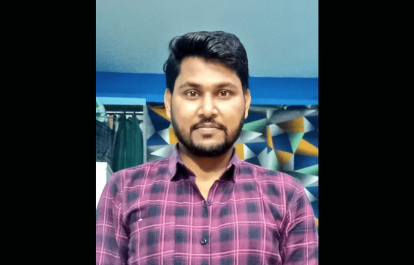 After disappearing while covering a farmer protest in Lakhimpur Kheri, a reporter for Sadhna Prime News was found dead on October 4. The International Federation of Journalists (IFJ) and its Indian affiliates, the Indian Journalists Union (IJU) and National Union of Journalists- India (NUJ-I) condemn the tragic incident and urge for a judicial inquiry into the case.
Local journalist Raman Kashyap's body was found in a mortuary a day after his reported disappearance while covering the violent demonstrations in Lakhimpur Kheri, where local farmers and political supporters collided. Kashyap was among eight others allegedly killed in the demonstration involving hundreds of farmers.
The farmers gathered to protest the visit of Uttar Pradesh's deputy chief minister, Keshav M to the village of the union minister of state for home affairs, Ajay Kumar Mishra, in Tikunia. The incident marks a lethal intensification of the unrest in India since the introduction of controversial agricultural laws.
There are conflicting accounts of the circumstances in which Kashyap died. The editor of the Sadhna Prime news channel, Brij Mohan Singh, alleged that while covering the protest Kashyap was 'wounded by miscreants'. A complaint filed by Kashyap's father, Ram Dulare Kashyap, claims that Kashyap was "shot at" for filming a VIP convoy that killed farmers.
Another journalist said that in addition to being shot in the hand, Kashyap was hit by a car that was allegedly carrying Mishra's son, Ashsih Misra. Samyukta Kisan Morcha, a coalition of Indian farmers' unions protesting against the agricultural laws, also claimed that a vehicle carrying Ashish Misra ran over the protesting farmers, killing at least eight people. An FIR has been lodged against Ashish Mishra and 15 others for murder and inciting violence with Lakhimpur Kheri police.
The Indian journalist fraternity has strongly condemned the killing of the journalist. The Editors Guild of India called for a "court-led special investigation team" to investigate the case. The Lucknow Journalists' Association wrote a letter to the Additional Chief Secretary seeking justice. Local journalists are demanding compensation and the immediate arrest of the accused in the case.
IJU president, Geetartha Pathak, said The IJU expresses serious concern at the death of local journalist Raman Kashyap from Lakhimpur Kheri of Uttar Pradesh while he was covering the farmers' agitation. The IJU demands a judicial inquiry of the incident and compensation to his family."
The NUJ-I president, Ras Bihari, said: "The National Union of Journalists- India (NUJ-I) strongly condemns the brutal killing of a journalist Raman Kashyap in the violence at Lakhimpur Kheri in Uttar Pradesh. NUJ-I demands judicial inquiry in the incident, a compensation of Rs. 50 lakh and a government job to his family members".
IFJ General Secretary, Anthony Bellanger,  said: "The IFJ is extremely concerned by the disturbing killing of the Raman Kashyap while reporting, and the uncertainties surrounding his death. We urge for a judicial inquiry into the case and punishment of the guilty."
Written By

IFJ Asia-Pacific
The IFJ represents more than 600,000 journalists in 140 countries.
For further information contact IFJ Asia-Pacific on +61 2 9333 0946
Find the IFJ on Twitter: @ifjasiapacific
Find the IFJ on Facebook: www.facebook.com/IFJAsiaPacific
Comments