Press Statement
India: Journalist killed following threatening messages
29 Jul, 2020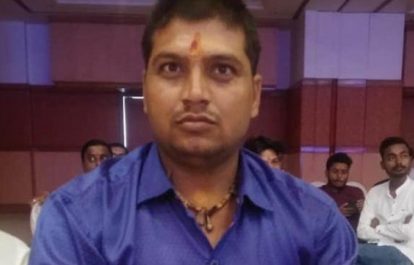 Sunil Tiwari, a stringer with Nai Duniya newspaper, was killed in Niwari district of Madhya Pradesh on July 22. The International Federation of Journalists (IFJ) and its Indian affiliate the National Union of Journalists- India (NUJ-I) are saddened by his killing and urge the Indian government to launch an investigation to uncover the killers' motives and punish the guilty.
The 39 year old journalist was left unconscious when thugs attacked him on evening of July 22 near Putri Khera village in Niwari district. The assailants encircled Sunil's motorbike, firing shots and striking him with sticks and an axe. The assailants then fled the scene. .
With the help of his family members and relatives, the unconscious journalist was taken to the Niwari district hospital for treatment. The hospital referred him to Jhansi Medical College by which time Sunil had already died from his injuries.
On May 25, the journalist had uploaded a video on his Facebook page, pleading with the Niwari police superintendent and the Jhansi police superintendent for his safety. In the video, Sunil claimed that he along with his family had received death threats after he exposed illegal activities of Avdhesh Tiwari, Narendra Tiwari and Anil Tiwari .The video also accuses the Niwari police of refusing to file FIR against the trio.  The police claim that the attack was not related to Sunil's job as a journalist but instead over a land dispute between two old rivals.
Following the attack,  the police charged seven people for Sunil's death: Avdesh, Narendra, Anil, Mohit Tiwari, Praveen Purohit, Balveer Kamariya and Rohit Shukla.
Sunil's death is one of a number of recent killings of journalists in India. On July 20, 2020, journalist Vikram Joshi from Ghaziabaddistrict of UttarPradesh was shot in the head by miscreants and died. Reporter Shubham Mani Tripathi of Kampu Mail newspaper was killed on June 19 in Unnao district of Uttar Pradesh, allegedly by the 'sand mafia'.
The NUJ-I President Ras Bihari said: "Attacks on journalists are mostly carried out by individuals and groups often supported and backed by political parties and influential persons wielding power who fear exposure for their misdeeds. Therefore NUJ-I calls on the government of India to take formal and informal complaints by the journalists more seriously. We call on impartial investigation in the killings of the journalist Sunil Tiwari and other journalists killed in India."
The IFJ General Secretary Anthony Bellanger said: "The IFJ strongly condemns the organised killing of the journalists.  We extend our condolences to his family member, his colleagues and his community. There must be an impartial and independent investigation and the guilty must be held to account."
Written By

IFJ Asia-Pacific
The IFJ represents more than 600,000 journalists in 140 countries.
For further information contact IFJ Asia-Pacific on +61 2 9333 0946
Find the IFJ on Twitter: @ifjasiapacific
Find the IFJ on Facebook: www.facebook.com/IFJAsiaPacific
Comments