Accidental Death
India: Journalist killed in car accident
21 Feb, 2020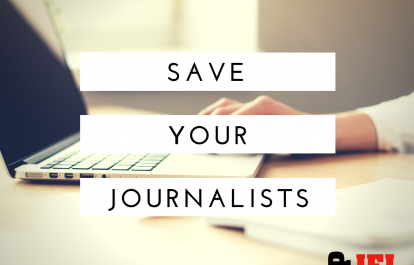 Two people, including a Captain TV journalist were killed in a car accident at Kallankattupudur in Tamil Nadu on February 18. The IFJ is saddened on the death and urges all journalists to remain safe when reporting.

B Chandrasekar, 36, who worked as a reporter for Captain TV and university student, R Kishore, 19, were killed in the car accident at 12:45am on Coimatore-Pollachi Road while travelling from Malumichampatty, the residential village in the Coimbatore-South taluk, Coimbatore district.
The two were killed when the car they were driving rammed into a divider. While Kishore died on the spot, the Captain TV journalist, Chandrasekar died on the way to Pollachi Government Hospital. A third person in the car, 36-year-old Senthilkumar was injured and received first aid at Pollachi Government Hospital.
Chandrasekar leaves behind his wife, six-year old son and two-year old daughter.
The IFJ said: "This is a deeply unfortunate accident and as always it is a tragedy when journalists are killed. The IFJ mourns the death of B Chandrasekar."
Written By

IFJ Asia-Pacific
The IFJ represents more than 600,000 journalists in 140 countries.
For further information contact IFJ Asia-Pacific on +61 2 9333 0946
Find the IFJ on Twitter: @ifjasiapacific
Find the IFJ on Facebook: www.facebook.com/IFJAsiaPacific
Comments