Press Statement
India: Journalist stabbed to death in Andhra Pradesh
17 Oct, 2019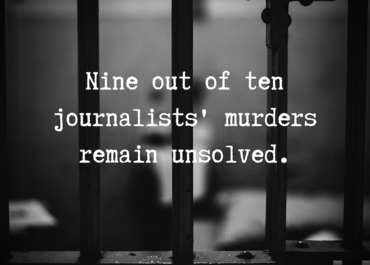 Unidentified assailants stabbed and killed Andrah Pradesh journalist K Satyanarayana on October 14 – just a month after his attack in a separate incident. The International Federation of Journalists (IFJ) and its affiliates the National Union of Journalists (India) (NUJ) and the Indian Journalists Union (IJU) condemn his brutal murder and demand immediate investigation on the issue.
The 45-year-old was working as a reporter for Andhra Jyothi, a Telugu Dailyin East Godavari district and had previously filed a report to police concerning an attack a month ago. The journalist's body was found near his house in Godavari district. According to The News Minute, the incident occurred around 7 pm on Monday, when assailants attacked the journalist with a heavy weapon and fled.
An official release from Director General of Police, Gautam Sawang, said he had directed Adnan Nayeem Asmi,  East Godavari, the district superintendent, to personally visit the  place of offence, and gather the facts. It is not yet clear if the incident was work-related.
NUJ(I) president,  Prajnananda Chauduri, and secretary general, Sheo Kumar Agarwal, condemn the incident and express their concern for safety of the journalists in India.
The NUJ(I) said: "We appeal to the state government to setup a high level judicial committee to probe the incident and culprits should be nabbed immediately".
IJU Interim President Geetartha Pathak and Secretary General and IFJ Vice President Sabina Inderjit said they demand the "Pradesh government bring the culprits to book immediately and urged that it give compensation to the family of the slain journalist. At the same time, the IJU expressed serious concern at the rising attacks on journalists in the State as well as the country and reiterated its demand for a Safety law for journalists to ensure protection and safeguarding freedom of press."
The IFJ joins NUJ(I) and the IJU in calling on the police and government to investigate the case and punish the guilty, while reiterating the call for the enactment of the Journalists Protection Act.
K Satyanarayana was the first journalist to be killed in India in 2019, according to IFJ's list of journalists & media staff killed.
IFJ general secretary, Anthony Bellanger, said: "We condemn the horrific murder of K Satyanarayana. Indian authorities must take immediate action to investigate the murder and bring those responsible to justice. We urge the government of India to make the strongest efforts to promote and protect the rights of journalists in order for them to be safe  to continue their work."
Written By

IFJ Asia-Pacific
The IFJ represents more than 600,000 journalists in 140 countries.
For further information contact IFJ Asia-Pacific on +61 2 9333 0946
Find the IFJ on Twitter: @ifjasiapacific
Find the IFJ on Facebook: www.facebook.com/IFJAsiaPacific
Comments