Press Statement
India: Journalist unions urge action on gender inequalities during the pandemic
27 Jul, 2020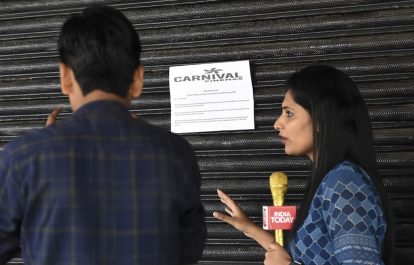 According to a recent survey conducted by the International Federation of Journalists (IFJ) more than half of women journalists have experienced increased gender inequalities due to Covid-19. The International Federation of Journalists (IFJ) and its affiliate the Indian Journalists Association (IJU) and the National Union of Journalists (India) (NUJ-I) urge media houses and professional organisations to prioritise and implement strategies to support female journalists. 
The survey carried out by more than 558 women journalists in 52 countries revealed more than half of the respondents indicated an increase in gender inequalities in the industry, with devastating consequences on their conciliation of work and private life (62 per cent), work responsibilities (46 per cent) and salaries (27 per cent). Further, over two-thirds of respondents noted the negative impact of media funding cuts on the industry's gender strategies.
According to the responses from women journalists in India, the survey highlighted that as a result of the Covid-19 pandemic:
Over 3/5 of respondents saw their level of stress increase, with more than half highlighting carrying out multiple duties while at home as the primary cause;
46 per cent of respondents said their health had been affected which resulted for almost 3/5 of them in sleeping problems;
Less than 4 in 10 women journalists claimed they received protective equipment from their employers;
More than half of the respondents claim unions have not developed any specific strategies to tackle gender inequalities during the pandemic;
71 per cent said their industry had provided some form of protocol for teleworking;
More than half of respondents said the level of harassment (including online) and bullying has not increased during the crisis;
Only 20 per cent of respondents claimed they worked "mainly from home", with 30 per cent working in the field, 23 per cent in the office and 27 per cent a mix of all.
IJU's Secretary General Sabina Inderjit said: "We urge the media houses, news- room and professional organizations working in media development to prioritize the gender equity as one of their major agenda. Media houses should emphasize gender sensitivity and work – life balance in their in -house operational strategies. As Pandemic has higher impact to women, this should be given special priority during the pandemic."
NUJ-I's president Ras Bihari said: "The survey revealed the bitter reality of gender inequality in the news-room. NUI-I calls on the media institutions, media managers and media advocacy organisations to prioritise gender equality in their policy and plan."  
The IFJ said: "The IFJ urges affiliates, media companies and workers to take note of the survey results and implement effective strategies to support women in the workplace. To enact change, unions must advocate for women to take leadership roles and lead the way for greater representation and structural change."
Written By

IFJ Asia-Pacific
The IFJ represents more than 600,000 journalists in 140 countries.
For further information contact IFJ Asia-Pacific on +61 2 9333 0946
Find the IFJ on Twitter: @ifjasiapacific
Find the IFJ on Facebook: www.facebook.com/IFJAsiaPacific
Comments