Press Statement
India: Journalists arrested for reporting on legislative assembly members
31 Oct, 2021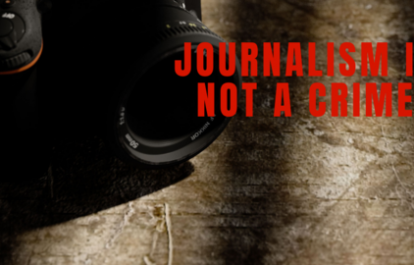 Journalist Madhukar Dubey, owner of web-portal zeroparty.in, and the portal's technical assistant Avinash Palliwar, both from Chhattisgarh state, were arrested by police on October 25 for their report on local political leaders. The International Federation of Journalists (IFJ) condemns the misuse of law to arrest journalists and urges the Chhattisgarh state to release the journalists immediately.
The two media workers were arrested after Brihaspat Singh and Kuldeep Juneja, both members of the state's legislative assembly, filed a complaint on October 24 accusing the portal of publishing "misleading and baseless" information about them. The same day, zeroparty.in had published a report about a sting operation in which Singh and Juneja had criticised Chief Minister of Chhattisgarh state, Bhupesh Baghel.
Two separate First Information Reports (FIRs) were registered against the media workers and they were detained under various sections of the Indian Penal Code ( IPC), including Section 384 (punishment for extortion), 189 (threat of injury to public servant), 504 (intentional insult with intent to provoke breach of the peace), 506 (punishment for criminal intimidation), and 501 (printing or engraving matter known to be defamatory).
Following their arrests, Dubey and Palliwar faced a court inquiry and were placed in judicial custody for 14 days, in the Civil Lines Police Station in Raipur, capital city of Chhattisgarh.
The media workers' detainment is the latest incident in series of attempts by Indian authorities' to silence critical news and reportage. On September 16, a  'factual error' on the location of a suspected terrorist's arrest in a Dainik Bashkar news report led to the arrest of its editor, Sandeep Sharma, and reporter Sunil Brar by Haryana state police.
The IFJ said: "The arrests of Madhukar Dubey and Avinash Palliwar are transparent attempts to silence voices in the media critical of political party leaders and the Indian government. The IFJ strongly condemns the media workers' detainment and urges the Chhattisgarh state authorities to ensure their immediate release."
Written By

IFJ Asia-Pacific
The IFJ represents more than 600,000 journalists in 140 countries.
For further information contact IFJ Asia-Pacific on +61 2 9333 0946
Find the IFJ on Twitter: @ifjasiapacific
Find the IFJ on Facebook: www.facebook.com/IFJAsiaPacific
Comments