Press Statement
India: Journalists attacked in Uttarakhand and Uttar Pradesh
24 Jul, 2020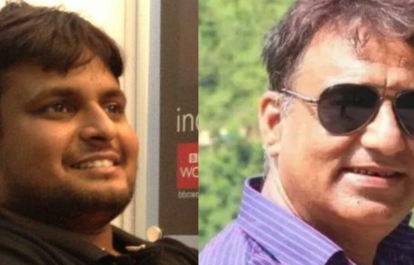 In separate incidents, journalist Rajiv Nayan Bahuguna was attacked by thugs in Uttarakhand on July 20 and BBC correspondent Dilnawaz Pasha reported on July 21 he was subjected to abuse and detained for six hours by the Bahjoi police. The International Federation of Journalists (IFJ) and its affiliates the Indian Journalists' Union (IJU) and the National Union of Journalists (India) (NUJ-I) call on the Indian government to launch an investigation into the recent attacks on journalists. 
Bahuguna, a journalist associated with Nav Bharat Times, Dinman, Hindustan Hindi, Outlook and other national dailies and periodicals was attacked after receiving threatening messages from unknown numbers. Bahuguna is known for criticising Rashtriya Swayamsevak Sangh and the Bharatiya Janat Party and suspects Rashtriya Swayamsevak Sangh is the mastermind behind the attack. The attack left Bahuguna's face bruised and swollen.
In Uttar Pradesh, BBC correspondent Dilnawaz Pasha was abused by police after going into the police station to gather information for a report. As soon as he asked questions, police confiscated his phone, detained him for six hours and allegedly mistreated him during his detention. Once Pasha was able to show his identity card, police 'sought forgiveness' and the administration contacted Pasha to follow-up the incident. Pasha chose not to file a complaint against the policemen.
The IJU said: "The IJU fears that increasing attacks on media freedom and media rights in the country may endanger democracy and freedom of expression and press." 
The NUJ-I said: "NUJ(India) will send its fact finding committee to Uttrakhand to know details of the attack to Rajiv Nayan Bahuguna. NUJ-I demands a high level judicial inquiry in the attack."
The IFJ said: "The IFJ calls on the Indian government to launch an investigation into the attack on Rajiv Nayan Bahuguna and ensure police act in a responsible manner that prioritises the rights of citizens and journalists."
Written By

IFJ Asia-Pacific
The IFJ represents more than 600,000 journalists in 140 countries.
For further information contact IFJ Asia-Pacific on +61 2 9333 0946
Find the IFJ on Twitter: @ifjasiapacific
Find the IFJ on Facebook: www.facebook.com/IFJAsiaPacific
Comments