India
India: Kashmiri police summons digital magazine's founding editor
22 May, 2020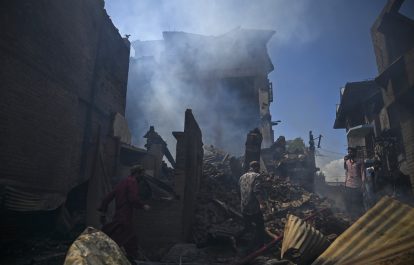 A day after publishing an article on a Srinagar gunfight, Fahah Shah, founding editor of The Kashmir Walla was summoned to Srinagar cyber police station. The International Federation of Journalists (IFJ) expresses concern over police arbitrarily summoning journalists as a form of intimidation. 
Police summoned Shah to the station without reason on May 20. Only two hours after arriving did police inform Shah they were inquiring about his news coverage. Shah said police rejected his coverage of the shooting and accused him of "maligning the police reputation". After four hours Shah was allowed to leave the police station.
The Kashmir Walla's article covered the destruction of fifteen homes during the gunfight between militants and government forces, quoting locals who reported stolen valuables and the death of two militants killed in the gunfight. 
In April, Jammu and Kashmir Cyber Police summoned three journalists in similar circumstances in relation to their work. 
Kashmir Press Club said: "The First Information Reports and summoning are aimed at harassing and intimidating the journalists and thus are a clear violation of the press freedom. KPC urges the highest authorities in the administration & police to take a look into these issues, so that the journalists reporting from the Valley are provided a conducive atmosphere to work."
The IFJ said: "Kashmiri police must respect the rights of journalists to report and protect the free flow of information. The IFJ urge police to review police practices that have resulted in the intimidation of journalists."
Written By

IFJ Asia-Pacific
The IFJ represents more than 600,000 journalists in 140 countries.
For further information contact IFJ Asia-Pacific on +61 2 9333 0946
Find the IFJ on Twitter: @ifjasiapacific
Find the IFJ on Facebook: www.facebook.com/IFJAsiaPacific
Comments