Press Statement
India: Newspaper owner Pyare Miyan accused of sexually assaulting minors
20 Jul, 2020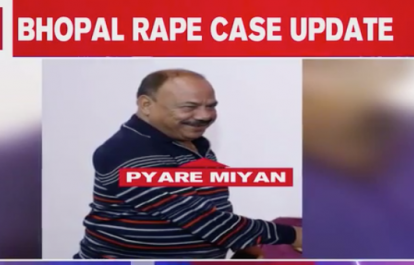 Owner of the Dainik Afkara newspaper in Bhopal, Pyare Miyan, has been arrested following accusations of sexually assaulting minors and running a sex racket. The International Federation of Journalists (IFJ) and its affiliate the Indian Journalists Union (IJU) condemn Miyan's abuse of the media for personal gain, undermining the cause of freedom of expression.
Local powerbroker and newspaper owner Pyare Miyan, was arrested in Srinagar, Jammu and Kashmir on July 15. This arrest came hours after local police set up a special investigation team (SIT) into his alleged involvement in a sex racket over the past eight years.
Further investigations revealed Miyan had purchased the Dainik Afkar newspaper with the ulterior motive to advance his political and economic capital by increasing his access to politicians, police and bureaucrats. Revelations from the investigation suggest Miyan listed much of his travel involving minors as business-related and that other powerful actors supported and facilitated Miyan's illicit activities.
IJU notes a similar case in 2018 involving Brajesh Thakur, a media worker with political connections to Bihar's chief minister Nitish Kumar. Thakur was convicted with 11 others and sentenced to life imprisonment for running a sex racket in a girl's shelter home in Bihar.
IJU president Geetartha Pathak said: "The IJU demand the strictest action be taken against him. His heinous crimes sullied the profession of journalism. Further, the Union demand the SIT investigate the matter thoroughly in the backdrop of rumours he had a 'quid pro quo relationship with those in power'."
The IFJ said: "Miyan is accused of reprehensible crimes and the IFJ expresses profound disgust at Miyan for undermining the professional integrity of journalists and exploiting the media's relationships for criminal activities and personal gain. The IFJ demands authorities thoroughly investigate the connections between Miyan and other political actors."
Written By

IFJ Asia-Pacific
The IFJ represents more than 600,000 journalists in 140 countries.
For further information contact IFJ Asia-Pacific on +61 2 9333 0946
Find the IFJ on Twitter: @ifjasiapacific
Find the IFJ on Facebook: www.facebook.com/IFJAsiaPacific
Comments