Press Statement
India: Online abuse hurled at associate editor, Tongam Rina
24 Apr, 2020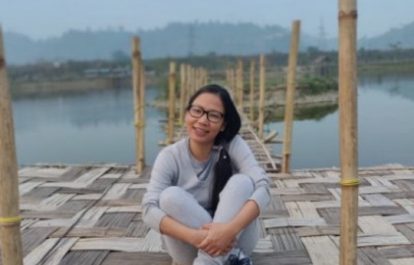 Tongam Rina, the associate editor of The Arunachal Times has been the target of online trolling, and threats of physical violence in several online posts. The International Federation of Journalists (IFJ) and its affiliate, the Indian Journalists Union (IJU) condemn the online harassment and call on the authorities to investigate the case.
Rina was subjected to a plethora of online abuse, hate speech and threatened with physical violence for her article published on April 18, entitled 'Wildlife hunting on spike, say forest officials' published in The Arunachal Times. The article reported on the rise of wildlife hunting during the lockdown, noting the State Forest Department has identified three men during an investigation into the violation of the Wildlife (Protection) Act 1972. The article detailed three video clips that circulated on WhatsApp, in two of which, a man claims he had hunted a cobra for meat.
The videos went viral and were sensationalized by two National TV channels, fueling the abuse towards Rina. One person said her attack in 2012, in which unidentified gunmen opened fire in an attempt to assassinate Rina was justifiable. After eight years, Rina is still yet to give her statement to the court and police have mishandled the case creating lengthy delays.
have seen some FB comments justifying the gun shot that I survived and now threatening physical harm after I wrote about killing of snake and pressure on wild life in Arunachal after #COVIDー19. will be initiating action in the next 24 hours. Delete. @DgpPradesh @PemaKhanduBJP

— Tongam Rina (@tongamrina) April 20, 2020
Following the online trolling and threat, Rina filed a First Information Report (FIR) under the Indian Penal Code, Information Technology Act and Indecent Representation of Women (Prohibition) Act 1986.
IJU said: "IJU demands the hate mongers be arrested and put behind bars, to set an example that gender-based trolling would not be tolerated, and that attempts to silence a journalist is discouraged".
IFJ said: "The ongoing injustice towards Tongam Rina evidences the culture of impunity and gender-based violence that must be challenged. The IFJ call on authorities to launch an investigation and hold the abusers accountable."
Written By

IFJ Asia-Pacific
The IFJ represents more than 600,000 journalists in 140 countries.
For further information contact IFJ Asia-Pacific on +61 2 9333 0946
Find the IFJ on Twitter: @ifjasiapacific
Find the IFJ on Facebook: www.facebook.com/IFJAsiaPacific
Comments