Press Statement
India: Police arrest journalists in retaliation for news report
11 Apr, 2022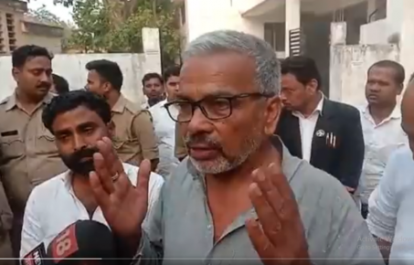 Uttar Pradesh police have arrested three journalists in the state's Baila district after they broke the news about a school exam question leak. The International Federation of Journalists (IFJ) and its Indian affiliate, the Indian Journalists Union (IJU), urge the Indian authorities to immediately release the journalists.
ournalists Ajit Ojha and Digvijay Singh, associated with Hindi daily Amar Ujala, and Manoj Gupta of Rashtriya Sahara, were arrested on March 30 for their reporting on the leak of a Class 12 'English' paper, scheduled to take place the same day.
The paper was leaked alongside the answer key of a Class 10 Sanskrit subject scheduled for March 29. Both Uttar Pradesh Board examinations were cancelled in 24 of the state's 75 districts.
The local administration accused the three journalists of being involved in a scheme to lead the papers, and they were arrested along with over 30 others in connection with the case.
Uttar Pradesh Police filed a First Information Report (FIR) against the journalists at Ballia police station. The charges include 'cheating and dishonesty inducing delivery of property', under the Indian Penal Code's Section 420, 'unauthorised possession and disclosure of question papers', under Uttar Pradesh's Public Examination Act, 'dishonestly receiving stolen computer resource or communication device', under Section 66B of the Information Technology Act.
Following the arrests, local journalists held a protest in front of the Ballia police station demanding the reporters' immediate release. Members of the Working Journalists of India deemed the arrest a strategy to hide the administration's failure and organized demonstration in GPO Park in Hazratganj, Lucknow on April 7.
Ojha and Singh argued on social media that their arrests were retaliation for their critical reportage. Singh claimed to be held for not revealing his source to police, while Ojha also said that policemen vandalised his office and harassed his colleagues.
Cases are commonly filed against journalists in India under various pretences. In March, Fahad Shah, editor of The Kashmir Walla, who has faced multiple charges since his initial arrest on February 4, was sentenced under Jammu and Kashmir's Public Safety Act.
IJU President, Geetartha Pathak, said: "Indian Journalists Union (IJU) expresses grave concern at the arrest of three journalists, Ajit Kumar Ojha, Digvijay Singh and Manoj Gupta of Balia district of UP, for reporting on the question paper leak. The IJU condemns the arrests of journalists for doing their duties."
The IFJ said: "There is an unmistakable trend in the Indian authorities' silencing of critical voices by filing false cases against journalists and media workers. The IFJ condemns the arrests of Ajit Ojha, Digvijay Singh and Manoj Gupta and calls on India's national and state administrations to allow the media to work safely and independently."
Written By

IFJ Asia-Pacific
The IFJ represents more than 600,000 journalists in 140 countries.
For further information contact IFJ Asia-Pacific on +61 2 9333 0946
Find the IFJ on Twitter: @ifjasiapacific
Find the IFJ on Facebook: www.facebook.com/IFJAsiaPacific
Comments