Press Statement
India: Pro-government tycoon's TV bid threatens media freedom
29 Aug, 2022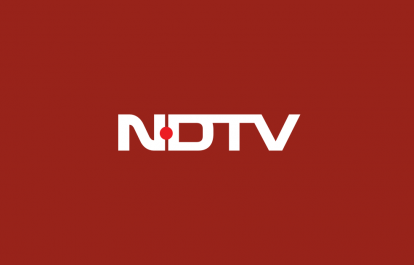 NDTV is often critical of the Indian government and journalists' unions fear the move, which will enable Adani to launch a bid to take majority control of the company, will result in the station becoming pro-government, silencing one of the main independent voices in the country.
The International Federation of Journalists (IFJ),  and its affiliate, the Indian Journalists Union(IJU), urge action to stop the move and for media plurality and independent journalism to be enhanced.
On August 24, the Adani group reported that its media business unit, AMG Media Networks, had rights to procure an indirect share of 29.18% in NDTV. The statement added that it has a plan to acquire another 26%.  The move comes  following its purchase of Mukesh Ambani's Vishvapradhan Commercial Pvt. Ltd (VCPL), which had loaned around Rs 403.85 cores ( USD 50481209 approximately) to NDTV in 2008-2009. Following the purchase of the company, the Adani group gave two days' to NDTV's parent company, to transfer the shares to VCPL.
Founders and shareholders of NDTV accused the Adani group of converting the debt into equity without consultation and consent.
NDTV which was founded by Prannoy Roy and his wife Radhika Roy in 1988, runs three national television channels. It is India's most popular news media, and is often critical of the government.
According to Suhas Chakma, the New Delhi-based director of the Rights and Risks Analysis Group, NDTV was the only independent TV station in India and a takeover would leave the country with no independent broadcaster.
The pro- government Adani group is reported to be exploring other opportunities to invest in media.
The move is the latest in a series of government steps to silence critical media.
Indian Journalists Union (IJU) said: "The move by the Adani group is calculated to undermine editorial independence at NDTV, which has been critical of the Modi government. The union feared the corporate takeover has the potential to further challenge the already polarised media landscape in the country."
The IFJ said: "This attempted takeover with no consultation by a pro- Modi tycoon sends a clear message that no independent journalism will be tolerated in India. The IFJ expresses its serious concern about the effective silencing of important voices such a takeover would mean. Urgent steps are needed to prevent the takeover and to defend media plurality and diversity."
Written By

IFJ Asia-Pacific
The IFJ represents more than 600,000 journalists in 140 countries.
For further information contact IFJ Asia-Pacific on +61 2 9333 0946
Find the IFJ on Twitter: @ifjasiapacific
Find the IFJ on Facebook: www.facebook.com/IFJAsiaPacific
Comments