Press Statement
India: SimpliCity founder detained for criticism of government's Covid-19 response
28 Apr, 2020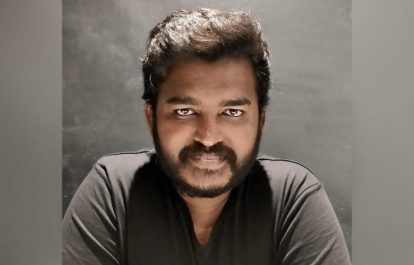 Andrew Sam Raja Pandian, the founder of SimpliCity, a bi-lingual news portal  in Coimbatore, Tamil Nadu is in  judicial custody for his reports  that were critical of the government's handling of the Covid-19 pandemic. The International Federation of Journalists (IFJ) and its affiliates, the Indian Journalists Union (IJU) and National Union of Journalists (NUJ-I) condemn the arrest and call on his immediate release.
Andrew Sam Raja Pandian, 39, has been kept in jail following his arrest on April 23 despite growing criticism from the media fraternity and political opposition. He was arrested for two news stories entitled '  People stuck in hunger demand government to supply them food seamlessly or allow NGOs to serve them' published on 14 April and  Looting at ration shops during lockdown, govt's grant of Rs.1000 swindled, lament public  published on 18 April. His first report focussed on a protest by medical students and trainee doctors at the Coimbatore Medical College Hospital hostel  over the scarcity of food at the hostel. The second story covered complaints from the residents of Coimbatore over the pilferage of  shops during the lockdown. M Sundararajan, Assistant Commissioner, Personal Administration, Coimbatore Corporation Pandian filed  the complaint accusing the journalist of violating the Epidemic Diseases Act and two sections of the penal code.
Following his arrest, local journalists in Coimbatore staged a silent protest on April 24, demanding his immediate release.
Prior to the arrest of the founder of SimplicCity, photographer M Balaji, and reporter Jerald Aruldass, both from the same news portal were detained on April 22. They were interrogated by the Coimbatore police, for more than seven hours and released on the condition that they would be present at the police station for an inquiry.
National Union of Journalists (NUJ-I) said: "We strongly condemn the arrest and assaults by police. We demand the central and state governments ensure the safety of journalists while discharging their professional duties."
 Indian Journalists Union (IJU) said: "We strongly condemn the arrest as it is meant to silence the media from reporting the facts. The Tamil Nadu government must acknowledge that the media is doing its duty and the government must take action to improve the situation learning from such news- reports. The IJU demands the withdrawal of the charges and release of the journalist."  
 IFJ said: "The government should drop all the charges against SimpliCity founder and release him immediately. The spread of Covid-19 should not be used as an excuse to arrest journalists for their news reports."
Written By

IFJ Asia-Pacific
The IFJ represents more than 600,000 journalists in 140 countries.
For further information contact IFJ Asia-Pacific on +61 2 9333 0946
Find the IFJ on Twitter: @ifjasiapacific
Find the IFJ on Facebook: www.facebook.com/IFJAsiaPacific
Comments