Press Statement
India: Supreme Court orders media to only publish official information on Covid-19
02 Apr, 2020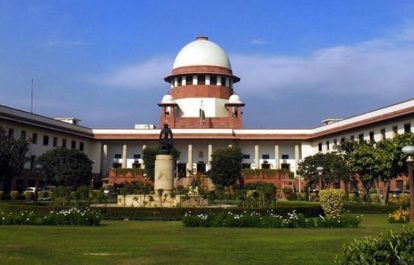 The Supreme Court of India ordered media to only refer to, publish and broadcast the official version of the information on the health crisis, citing a need to avoid inaccuracies and widespread panic. The International Federation of Journalists (IFJ) and its Indian affiliate the Indian Journalists Union (IJU), while advocating for responsible and accurate journalism, express serious concern on possible misinterpretation of the order.
The Supreme Court issued the order in response to a request from the central government that media outlets publish the government's position to avoid panic in "larger sections of society". The order that was issued on March 31 also directs  the Indian government to start a daily bulletin within 24 hours to provide information to the media.
The bench, comprising Chief Justice S.A. Bobde and Justice L. Nageswara Rao, also said that the court does not intend to interfere with the free discussion about the pandemic. "We do not intend to interfere with the free discussion about the pandemic, but direct the media refer to and publish the official version about the developments," the court order reads.
The court order also refers to the Disaster Management Act, 2005, with  punishments of up to one year or a fine for circulating false or alarming information. "In particular, we expect the media (print, electronic or social) to maintain a strong sense of responsibility and ensure that unverified news capable of causing panic is not disseminated, the court order reads.
IJU expresses concern over any attempts by the government to resort to media censorship by urging the Supreme Court to issue the directive.
IJU said:  "The IJU hails the order of the Supreme Court on the count that it refrained from "interfering with the free discussion about the pandemic." At best, it has directed the media "to refer to and publish the official version about the development."
 IFJ said: "Taking data and information from official source is the normal practice of the media. However, this should not bar journalists to cross checking data and information received from government sources. IFJ warns against any form of censorship"
Written By

IFJ Asia-Pacific
The IFJ represents more than 600,000 journalists in 140 countries.
For further information contact IFJ Asia-Pacific on +61 2 9333 0946
Find the IFJ on Twitter: @ifjasiapacific
Find the IFJ on Facebook: www.facebook.com/IFJAsiaPacific
Comments