Press Statement
India: Television journalist dies under mysterious circumstances
18 Jun, 2021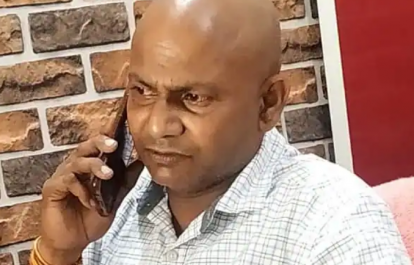 Sulabh Srivastava, a journalist affiliated with the private television channel ABP News, died a day after he filed complaints to Uttar Pradesh Police seeking protection. The International Federation of Journalists (IFJ) and its Indian affiliates, Indian Journalists Union (IJU) and National Union of Journalists (NUJ(I) urge authorities to conduct an impartial investigation in this case and to bring justice for Sulabh Srivastava.
Preliminary investigation's from the police revealed that Srivastava hit a handpump along the road and had an accident while returning home on motorcycle from Lalganj town in Uttar Pradesh on the night of June 13. Street laborers found Srivastava's body lying near a brick- kiln and called his family and relatives using his mobile phone. Immediately, Srivastava's colleagues and relatives rushed him to a hospital in Pratappur district. The hospital then declared him dead.
On June 12 Srivastava, 42, lodged a complaint with Uttar Pradesh (UP) police over whatsapp that he received threats for his reporting about a liquor selling group on June 9. Srivastava's whatspp complaints read, "Last two days, whenever I went out of my house for some work, I felt I was being followed. Based on sources and public discussion, I feel that some liquor mafia who are unhappy over my news, can cause harm to me and my family."
Meanwhile Sulabh's wife, Renuka Srivastava, filed a case at Kolwali Police Station on June 14 against unknown persons, accusing the liquor mafia of being involved in the murder. She accused police of not being responsive despite being informed of the threat in writing.
Following the filing of the case, UP police started investigating the case on 14 June. Journalist unions and political leaders also condemned the incident and criticized the way UP police handled the case.
 The IJU President, Geetartha Pathak, said: "The IJU believes that Sulabh Sivastava was brutally murdered by liquor baron for exposing their involvement in illegal activities. His postmortem report also suggests that he was murdered. The IJU demands a judicial/CBI investigation on the case."
The NUJ (I) President, Ras Bihari, said: "Members of the NUJI from all over the country are very sad and angry on the mysterious death of journalist Sulabh Shrivastava. We demand that a fair investigation should be done to unearth the truth."
The IFJ General Secretary, Anthony Bellanger, said: "The IFJ is alarmed by the mysterious death of Sulabh Srivastava. The Indian authorities must conduct a swift and transparent investigation into the death of the journalist and determine whether it was murder or not. A culture of impunity in India cannot be allowed to spread."
Written By

IFJ Asia-Pacific
The IFJ represents more than 600,000 journalists in 140 countries.
For further information contact IFJ Asia-Pacific on +61 2 9333 0946
Find the IFJ on Twitter: @ifjasiapacific
Find the IFJ on Facebook: www.facebook.com/IFJAsiaPacific
Comments