Press Statement
India: Two journalists booked for 'affecting religious sentiment'
21 Jun, 2022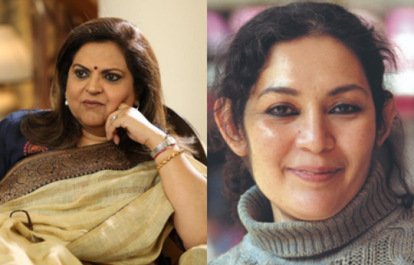 Journalists Navika Kumar and Saba Naqvi have been booked under sections of the Indian Penal Code (IPC) for hosting a talk show and sharing a satirical social media post respectively. The International Federation of Journalists (IFJ) condemns the misuse of law against journalists and urges the Indian authorities to dismiss the criminal cases against the journalists immediately.
Navika Kumar, the editor-in-chief of Times Now Navbharat, was named in a First Information Report (FIR) along with Nupur Sharma, the now-suspended Bharatiya Janata Party (BJP) spokesperson.
Sharma, who participated in a television debate titled 'The Gyanvapi Files', hosted by Kumar on May 26, allegedly made an 'objectionable statement regarding the Prophet Mohammad and Islam' during the program.
The FIR, filed by a Muslim cleric on June 14 at Nanalpeth police station, accused Sharma and Kumar of disrespecting Islam and affecting religious sentiment in the country. The BJP have since suspended Sharma from primary membership.
Both Kumar and Sharma were charged under Section 295-A of the IPC for "deliberate and malicious acts, intended to outrage religious feelings of any class by insulting its religion or religious beliefs."
In a separate incident, freelance journalist Saba Naqvi was accused of damaging religious sentiment by sharing a satirical meme on Twitter about a symbol of the Hindu God Shiva, which was allegedly found in a Varanasi city mosque.
An FIR, filed by the Intelligence Fusion and Strategic Operation unit of the Special Cell of the Delhi Police, accused her of violating Sections 153, 295 and 505 of the IPC, for 'promoting enmity between different groups', 'deliberate acts intended to outrage religious feelings of any class', and 'inducing to commit an offence against the State or against the public tranquillity'.
This is the second time Naqvi has been charged in connection to social media posts, with an FIR filed against her and other journalists for a separate Twitter post in 2021.
The misuse of law to harass journalists is becoming increasingly frequent in India. In another example on June 2, the State Investigation Agency of Jammu and Kashmir's police questioned the interim editor of The Kashmir Walla, Yashraj Sharma, regarding an article published by the digital paper 11 years ago.
The IFJ said: "The filing of criminal cases against journalists for television broadcasts and the sharing of social media posts displays the extent of the Indian authorities' efforts to silence independent reporting. The IFJ urges the Indian government to immediately drop all charges against Navika Kumar and Saba Naqvi and ensure journalists are free from persecution and harassment.
Written By

IFJ Asia-Pacific
The IFJ represents more than 600,000 journalists in 140 countries.
For further information contact IFJ Asia-Pacific on +61 2 9333 0946
Find the IFJ on Twitter: @ifjasiapacific
Find the IFJ on Facebook: www.facebook.com/IFJAsiaPacific
Comments