Press Statement
India: Two journalists killed in separate attacks in less than 24 hours
31 Oct, 2018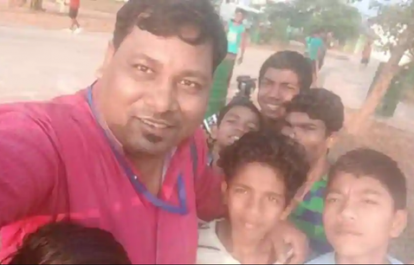 In less than 24 hours, two journalists have been killed in attacks in Chhattisgargh and Jharkhand, India. The International Federation of Journalists (IFJ) and its affiliate, the National Union of Journalists, India (NUJI) and the Indian Journalists Union (IJU) have condemned the murders and demand immediate action from the Indian government to end the culture of impunity and violence against media workers.
On October 30, videojournalist Achyutananda Sahu was killed as he covering preparations for upcoming state elections in Chhattisgargh. Sahu was part of a media team from government-run Doordarshan, embedded with local police. He was killed from crossfire when the group came under attack from a Maoist militant group. The other two Doordarshan media workers with Sahu were uninjured in the attack.
In a separate incident, Chandan Tiwari, a journalist with Aaj News was last seen on Monday, October 29 in the Chatra district of Jharkhand. Early on Tuesday, Tiwari was found unconscious in the jungle and rushed to hospital where he was declared deceased. According to investigations, Tiwari had lodged two police complaints over threats he had received with police.
NUJI said: "We condemn this act of mindless violence. We demand from state governments to immediately provide support to the families of the journalists killed in the attacks."
IJU president Amar Devulapalli demanded both the State Governments of Chhattisgarh and Jharkhand to immediately compensate their families and provide protection to journalists in conflict areas. The IJU criticised Doordarshan for not providing any training or safety gear to Sahu. "There are established guidelines to ensure safety of journalists covering conflict areas and all media organisations must adhere to these and lessen their risk", the statement said.
The IFJ general secretary Anthony Bellanger said: "As we prepare to mark International Day to End Impunity for Crimes Against Journalists on Friday, the killing of Achyutananda Sahu and Chandan Tiwari is a stark reminder of why this day is important and why we need an international convention to protect journalists".
The IFJ has recorded 75 journalist and media worker killings in 2018, including seven in India.
The IFJ has prepared a UN Convention to protect journalists and end impunity. See more here: http://www.ifj.org/actions/ifj-campaigns/end-impunity-for-a-un-convention-to-protect-journalists.html
Written By

IFJ Asia-Pacific
The IFJ represents more than 600,000 journalists in 140 countries.
For further information contact IFJ Asia-Pacific on +61 2 9333 0946
Find the IFJ on Twitter: @ifjasiapacific
Find the IFJ on Facebook: www.facebook.com/IFJAsiaPacific
Comments