Press Statement
India: Two men arrested for brutal attack on Tamil Nadu journalist
10 Mar, 2020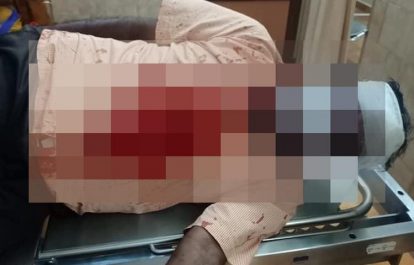 Two men have been arrested for a brutal assault on journalist M Karthi who sustained serious head injuries an attack in Sivakasi on March 3. The International Federation of Journalists (IFJ) and its affiliate the Indian Journalists Union (IJU) condemn the attack and highlight the need for stronger protections for journalists in India.
M Karthi, a reporter with the Tamil weekly Kumudham Reporter, lost six teeth on his upper jaw and two teeth in his lower jaw when he was allegedly set upon by two men brandishing iron rods. That day he had published the story 'Rajendra Balaji ai veezhthuvara Rajavaraman?'  (Will Rajendra Balaji be defeated by Raja Varman?). The story detailed the possible defeat in an upcoming election of Tamil Nadu's minister of dairy development, KT Rajendra Bhalaji, by a rival faction. After the report, M Karthi received various harassing calls from the minister and others, he said.
 M Karthi told Sivakasi Town Police he was outside Bell Hotel smoking a cigarette at 8.30pm, when a man aged 50-55 years old and dressed in a white t-shirt and a lungi (sarong) hit him with an iron pipe, striking his head and my mouth.
"When I shouted, passers-by started to arrive and he ran away", M Karthi said in the complaint received by Sub Inspector P. Pandian. The journalist is currently undergoing treatment at the Sudha Nursing Home in Sivakasi's Virudhunagar district.
Two men, K Poomurugan and V Pandiarajan, were arrested on March 5 after reportedly confessing to the crime. Poomurugan has 11 pending cases against him, while Pandiarajan has seven.
The Hindu reported the two accused were "pained" after reading a Kumudam Reporter story on an "intra-party feud" in the AIADMK. Pandiarajan is reported to be a "devout AIADMK functionary. The Hindu also quoted the deputy superintendent of police (Sivakasi), Prabhakaran, saying that Pandiarajan is an accused in the 2017 murder of journalist S Karthigai Selvan.
The Madras Reporters Guild condemned the attack and urged the Tamil Nadu government to "ensure that journalists can function with freedom, and without fear".
IJU said: "The attack yet again reveals the growing intolerance by the political establishment against critical reporting. The ruling AIADMK government must caution its ministers and legislators against trying to silence the press through such cowardly actions and must commit to protecting freedom of press and right to information".
IFJ said: "The ruling government in Tamil Nadu must strongly condemn such brutal efforts by politicians and their cadres to silence critical media. This is clearly not an isolated case."
Written By

IFJ Asia-Pacific
The IFJ represents more than 600,000 journalists in 140 countries.
For further information contact IFJ Asia-Pacific on +61 2 9333 0946
Find the IFJ on Twitter: @ifjasiapacific
Find the IFJ on Facebook: www.facebook.com/IFJAsiaPacific
Comments