Press Statement
India: Uttar Pradesh police charge Scroll.in executive editor Supriya Sharma
19 Jun, 2020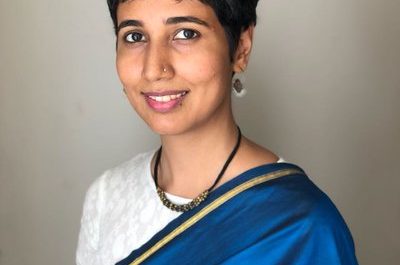 Police lodged a First Information Report (FIR) against Supriya Sharma, the executive editor of news portal Scroll.in for her report on the lockdown in India's prime minister Narendra Modi's constituency. The International Federation of Journalists (IFJ) and its affiliate the National Union of Journalists (India) (NUJI) urges the Indian government to withdraw the charges.
Mala Devi lodged an FIR at Varanasi's Ramnagar police station in Uttar Pradesh on June 13, alleging Supriya Sharma misrepresented her interview in Domari village, Varanasi. Accordingly, police charged Sharma under section 501 and 269 of the Indian Penal Code for allegedly printing a defamatory story and a negligent act that is likely to cause the spread of a life-threatening disease. 
Sharma's article documented the impacts of the lockdown and inadequate emergency food support in Domari village, Varanasi. Modi adopted Domari village as part of his constituency in 2018. 
NUJI president, Ras Bihari said: "This is a threat to democracy and attacks the origins of freedom of expression." Ras Bihari expresses grave concern over the harassment of journalists through FIR's in Uttar Pradesh and appeals to journalists to fact-check before publishing a story. 
The IFJ said: "It is entirely inappropriate for a factual dispute to result in the police prosecution of a journalist. The IFJ calls on the Indian government to drop the charges against Supriya Sharma and review the use of FIR's against journalists."
Written By

IFJ Asia-Pacific
The IFJ represents more than 600,000 journalists in 140 countries.
For further information contact IFJ Asia-Pacific on +61 2 9333 0946
Find the IFJ on Twitter: @ifjasiapacific
Find the IFJ on Facebook: www.facebook.com/IFJAsiaPacific
Comments