Press Statement
Indian journalist allegedly set on fire over Facebook journalism
11 Jun, 2015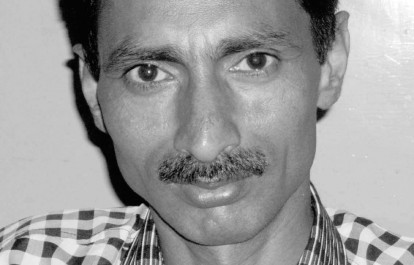 The International Federation of Journalists (IFJ) joins its affiliates the Indian Journalists Union (IJU) and the National Union of Journalists (India) in condemning the horrific death of freelance journalist Jagendra Singh yesterday in Lucknow, Uttar Pradesh, in India's north. Singh died from major burn injuries sustained after he was allegedly set alight a week earlier.
The IFJ, the IJU and the NUJ (I) demand a thorough and independent investigation into the death, following accusations from Singh's family that Uttar Pradesh's security forces and a state minister are behind the grizzly attack.
Singh, 42, died in Lucknow Hospital on June 9, after he was brought in with burns to 60 percent of his body following the June 1 incident. According to the local police at the scene, the journalist set himself on fire when they arrived at his home to arrest him for an alleged crime. However, according to local media reports, Singh informed a police officer in a statement prior to his death that he was doused with petrol by the police officer, Sriprakash Rai and set alight.
Singh's family have registered a criminal case against Uttar Pradesh's Minister of State for Backward Class Welfare, Ram Murti Verma, four associates and four policemen accusing them of the plot to kill her husband after a series of intimidations leading up to his death. The case was only registered after Singh's family refused to conduct his last rites.
IJU president, SN Sinha, and secretary general, Amar Devulapalli, have called on the Uttar Pradesh Chief Minister, Akhilesh Yadav, to 'immediately sack Minister Verma and appoint a special investigative team with officers of impeccable record to get to truth.'
Singh's son, Rajan, alleges his father was targeted because he regularly posted articles on Facebook on his investigations into Minister Verma's alleged corrupt practices, including mining and land grabs. Verma is a member of the ruling Samajwadi Party in Uttar Pradesh, India's most populous state. Earlier, on April 28, Singh was allegedly attacked by Verma's associates and his ankle broken. Singh's son also alleges police had 'framed an abduction case' against Singh on May 15. CPJ report that police have also claimed that Singh was wanted for a murder.
In a Facebook post on May 22, Singh wrote: "Ram Murti Singh Verma can have me killed. At this time, politician, thugs, and police, all are after me. Writing the truth is bearing heavily on my life. After exposing some of Ram Murti Verma's acts, he had me attacked…"
A former Hindi newspaper journalist, Jagendra Singh regularly published his investigations on two public Facebook pages that had a combined 4000 followers.
The NUJ (I) submitted a memorandum to Prime Minister Narendra Modi and Union Home Minister Rajnath Singh.
Prasanna Mohanty, the Secretary General of NUJ (I), said: "It is high time that the Government should come forward with Journalist Protection Act and family members of journalist Jogendra Singh be paid with sufficient compensation."
The IFJ said: "The IFJ strongly condemns the incidents and intimidations that ultimately led to the death of journalist Jagendra Singh. The brutal immolation of a journalist who was investigating serious allegations against a minister with considerable power and influence is gravely disturbing. The fact that earlier alleged intimidations and violence appear to have not been properly investigated, no doubt had some bearing on his death. That these alleged attacks were made by police adds deeper concern and questions on the state of law and order in the state."
The IFJ has called on all police connected with the June 1 incident be stood down while their actions are thoroughly investigated. It has also called for a full investigation into the earlier threats and attacks and for an independent investigation into the serious allegations Jagendra Singh was making against Minister Verma at the time of his death.
The IFJ added: "The alleged involvement of both police and politicians in this case should be treated with the highest concern and priority. It is critical for the safety and independence of media in Uttar Pradesh that this incident be investigated swiftly and transparently."
The IJU also demands adequate compensation and security be provided to the family of the Jagendra Singh.
India is ranked number 13 on CPJ's annual Impunity Index, which spotlights countries where journalists are murdered and their killers go free.
* (Updated with NUJ(I) statement on June 16, 2015)
Written By

IFJ Asia-Pacific
The IFJ represents more than 600,000 journalists in 140 countries.
For further information contact IFJ Asia-Pacific on +61 2 9333 0946
Find the IFJ on Twitter: @ifjasiapacific
Find the IFJ on Facebook: www.facebook.com/IFJAsiaPacific
Comments