Press Statement
Internet, cable TV shut down due to political unrest in Darjeeling
23 Jun, 2017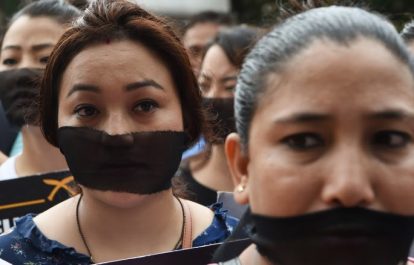 The International Federation of Journalists (IFJ) expresses concern over the internet shutdown and ban on the cable televisions in Darjeeling, the hilly region of West Bengal in India. The IFJ demands that the internet and cable television should immediately be restored.
On June 18, the West Bengal state government blocked all internet services in a bid to prevent people from mass gathering as Darjeeling remained tense due to political protests by the Gorkha Janmukti Morcha (GJM). The ban came after a report that GJM leadership were using social media platforms to devise strategy and communication for the demonstrations.
The ban was initially for 48 hours but the administration on June 20 decided to continue with the clampdown on the Internet for seven more days and extended the ban to local cable television channels for 'preventing commission of offences' in strife-torn Darjeeling. The communication clampdown is reportedly to prevent the dissemination of information by protesters demanding a separate state.
More than 10 cable television providers operating in Darjeeling were earlier asked not to broadcast video of clashes between the protesters and police but the channels did not comply with the directives sent via text message in the absence of the written order.
"As a last resort, in the interest of public safety, you are requested to stop transmission of any data for the next seven days in local television channels in Darjeeling Sadar, Kurseong and Mirik subdivisions," the order issued by Darjeeling district magistrate stated. "This is in the interest of public safety, preventing incitement and preventing commission of offences."
India is a leading country in the world to shutdown internet with 53 shutdowns since 2016 – 22 of them in 2017. The IFJ and the South Asia Media Solidarity Network (SAMSN) ran the #JournosAgainstShutdowns: Campaign Against Internet Shutdowns in South Asia from May 29 to June 16, 2017 to raise awareness about internet shutdowns and its impact on journalism, media and freedom of expression.
The IFJ said: "The IFJ is seriously concerned by the shutdown of internet and cable televisions in Darjeeling, West Bengal as such moves deny citizens rights to access the information and freedom of expression. The IFJ urges the Indian authorities to respect the rights of the citizens and journalists, and immediately restore access to media."
Photo: Eastern India's hill resort of Darjeeling has been rattled after violent clashes broke out between police and hundreds of protesters of the Gorkha Janmukti Morcha (GJM) — a long-simmering separatist movement that has long called for a separate state for ethnic Gorkhas in West Bengal. Credit: INDRANIL MUKHERJEE / AFP
Written By

IFJ Asia-Pacific
The IFJ represents more than 600,000 journalists in 140 countries.
For further information contact IFJ Asia-Pacific on +61 2 9333 0946
Find the IFJ on Twitter: @ifjasiapacific
Find the IFJ on Facebook: www.facebook.com/IFJAsiaPacific
Comments