Internet Freedom
Internet: Oxygen for Journalism 
31 May, 2017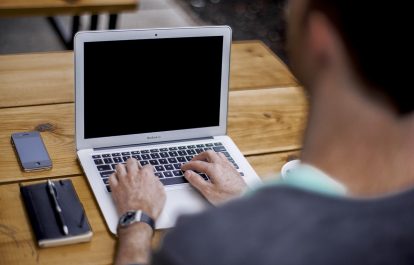 Quetta-based journalist Saadullah Akhter says that internet shutdowns are tantamount to shutting down journalism itself, especially in the remote areas of conflict-prone Balochistan.
In the 21st century when the world is virtually a global village and the internet has revolutionized all avenues of our daily lives, no one – especially not journalists – can imagine life without the internet.
In thinking about how shutting down the internet affects my work as a journalist, I can only say that without access to the internet, it is a dark world. A colleague describes shutdowns as squeezing the life out of journalism: "The internet is like oxygen for modern journalism." Being cut off from vital networks and information flow from across the globe is like stifling the very profession of journalism.
While the so-called 'second era' of data journalism was launched in the 1990s when some news outlets in the U.S. began to upload their websites with daily news and articles, it was at the beginning of this millennium that online journalism got a massive boost. After 9/11 when the United States invaded Afghanistan, journalists covering the war and terrorist attacks in the US rapidly filed stories on the web that allowed people to be in touch with ground reality.
Adnan Aamir, Balochistan-based journalist and editor of online news website Balochistan Voices feels that the internet is a vital tool for modern journalism, and one that he cannot do without. Aamir says, "With the advent of online journalism and use of social media for promoting journalistic stories, internet has become the backbone of journalism."
Pakistan is ranked among the deadliest countries for journalists, but with adequate use of the internet, journalism is managing to survive. Journalists can file stories online without getting in harm's way. This is particularly so in remote and inaccessible conflict prone-regions such as Balochistan.
Various regimes have banned social media platforms and have limited internet access with a view to suppress the truth which journalists make it their duty to reveal to the public. The Pakistani Parliament passed a cybercrime bill last August, a decision that human right groups termed as an 'attack on free speech'. In a recent move the Government of Pakistan has cracked-down on bloggers, several internet and social media users were summoned for questioning by Federal Investigation Agency (FIA) that clearly put journalists in more danger.
"The reliance of every kind of journalism on the internet has increased so much that it's not possible to reverse that process now," Adnan Aamir said and added that shutting down the internet in this era is tantamount to shutting down journalism as a profession.
(Join #JournosAgainstShutdowns: Campaign Against Internet Shutdowns in South Asia)
Written By
Comments