Press Statement
Investigation is necessary on political forces behind the attack of journalist in Trincomalee: FMM
17 Nov, 2016
While vehemently condemning the attack against journalist Mohammed Geeth in Trincomalee who was carrying out professional work, the Free Media Movement urges the IGP to undertake an independent inquiry on political backing of the incident to punish the perpetrators. FMM also urges the government including the Media Minister to prevent future incidents by investigating about political forces that attempt to silence regional journalists by disrupting their professional freedom.
Mr. Mohammed Geeth was attacked during the daytime on the 15th and threatened in the same night due to the reporting of a restaurant which was not maintained health standards. Public Health Officers have investigated and removed some unhealthy food from the restaurant and journalist Geeth was video recording the incident.
According to the members of the Trincomalee District Journalists' Association, he was threatened by a person who called himself as a Media Secretary of a politician and beaten by the workers of the restaurant. He escaped with the support of the people around the place. Some people who reached his parents' house on the same night have threatened him, while knocking on the gate. He has informed his colleagues, lodged a complaint in the police on 16th and admitted to hospital.
Even though it was reported that three workers who involved in the attack were arrested by the police, there are several other incidents that emphasizes the need of investigation on the political backing of the attack. According to the members of the Trincomalee District Journalists' Association, the restaurant was open on even 16th as ordered by the Chief Minister of the Province, despite the order to keep it closed for one week and threats were also due to the political power. This is a detrimental situation for journalists. A situation where journalists can carry out their professional work freely should be established to achieve good governance. The FMM urges the government which came into power by promising such environment, to stop hunting journalists for revealing political forces used for misbehavior and ensure the security of regional journalists.
Written By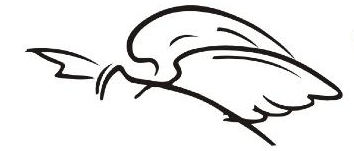 Free Media Movement
Free Media Movement c/o SLPI, No 96, Kirula Road Colombo 05, Sri Lanka Telephone: +94 777 394 959 Fax: +94 11 257 3279
Comments