Bangladesh
Invisible bars
12 Jun, 2017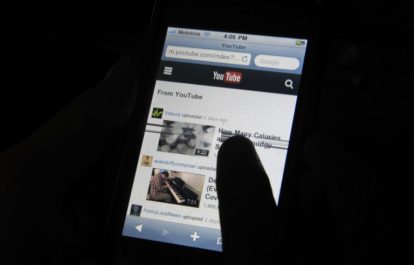 On the guise of clamping down on religious extremism, Bangladesh has often shutdown the Internet. But this causes more misinformation and speculation, says Sam Jahan.
I had to re-write this essay several times: to remain safe. You may wonder why. I will explain soon.
But first, let me quickly lay out a couple of scenarios.
One: What happens to a busy highway if it gets blocked suddenly for an indefinite period without any prior notice: unbearable gridlock.
Two: You provide mouthwatering strawberry icecream to hundreds of schoolchildren on a hot summer day. But you, surprisingly, tie their hands and scotch-tape their mouths! Sounds ridiculous, doesn't it? Why would someone do such a thing?
Read on to the real story I want to tell today.
Bangladesh is fairly a new nation, and paid a high price for its language – Bangla – in 1952 and also for its independence in 1971 when hundreds of thousands died fighting against and fleeing from the Pakistani junta.
The war-torn country started to rise from the ashes but was confronted with a military coup and then a famine in 1974 that wiped out an unofficial estimate of 1.5 million people. It was only in 1991 that democracy was restored and the country was run turn by turn by the two top political parties – BNP and Awami League – with the armed forces behind the scenes. In 2007, a neutral caretaker government was sworn into the power, strongly backed by the army.
After the Awami League's landslide victory in 2008, the party and its alliance are still in power for the second term after the controversial 2014 election where the main opposition party of Khaleda did not participate.
Nine years on the throne is fairly a long period in a developing economy. People get tired; they start to raise their voices. Especially in the era of internet and social media, it is very easy to tell the world, yell words of dissatisfaction with merely a mobile phone in hand.
Democracy doesn't allow the appointed representatives (in this case, the prime minister and her cabinet) to curb people's voices. But the version of Cleisthenes' vision in this 56,000 sq km wide South-Asian Delta is perhaps is bit different.
Strategic silences
Bangladesh remarkably ranks 11th on the 'highest number of internet users' chart while 40.6 percent of its vast 160 million people use the internet. Alongside, Bangladesh has a draconian internet law which allows the authorities to arrest someone for "slanderous" or "defamatory" remarks on the internet. This law is also allegedly used to crackdown on the political dissents.
Under this controversial law, one may end up in jail for up to 14 years. Also, you be fined 10 million Takas ($124,000). Since no one wants to grow old behind bars or can afford that amount, strategic internet use is practiced on most of the Bangladeshi IP addresses as even the simpletons are aware what may happen otherwise. Nobody would like to rot in a South-Asian Gulag! Hence the need for safety, mentioned at the outset of this piece.
The law also affected journalists in the country. A few were arrested, several sued and many harassed for their reportage. Journalists in Bangladesh allege that the government controls who may appear on television talk shows and who may not. Opposition and politics remain allegedly restricted as well.
Free media at this point sounds either as a hoax or a dream.
Yet, the government brags about how it "welcomes" free media and its "constructive" criticism. It talks about how many TV station licenses they have sanctioned: most of which are owned by the country's giga-billionaires who are the patrons of top politics anyway.
The ruling party now seems to have an organized team which surfs the internet daily, to find out "foul posts" about the government and the Premier. They allegedly either sue those people under the internet law or file defamation suits against them.
Bangladesh's top online activist Imran Sarker has recently faced such defamation cases across the country as his followers reportedly screamed "slanderous" slogans from a protest rally they brought out.
"It seems like they will not let us have the right to speak at all. And it's a strategy to muzzle us. We will remain busy attending court cases across Bangladesh while none will shout against their wrongdoings," Imran said.
Internet shutdowns in Bangladesh
Date
Details
2016/08/04
Access to 35 news websites blocked without clarification on why they were blocked.
2016/08/02
Internet access in Dhaka was cut off for 3.5 hours as part of a government-enforced "drill" to test the capabilities of telecommunications agencies to block internet.
2015/12/13
Twitter, Skype and IMO blocked for three days.
2015/11/18
Popular social media website Facebook and instant messaging applications Viber and Whatsapp on security grounds for 22 days.
2015/11/18
Internet access was cut in the entire country for 75 minutes supposedly as a mistake due to a result of a 'misunderstanding'.
2015/01/18
Viber and Tango were shut down on mobile internet on security grounds for 24 hours.
Literal shutdowns
If such invisible bars are applied on using the free flow of communication, literal shutdowns are not required anymore to make the scenario more dramatic.
However, the country has had a few examples of communication shutdowns in recent years. The latest was during the Dhaka cafe attack where 22 people were brutally killed by armed Islamist extremists.
Law enforcers, inexperienced about armed hostage situations were perplexed. The very first "idea" they came up with was to go dark on the media coverage when hundreds of hostages' family members on the other sides of the world probably died worrying!
"That act gave birth to misinformation and speculation. Islamic State uploaded photos of the attackers on Twitter but the government remained silent. It spread excessive speculations among mass people," AFP's Bangladesh bureau chief Shafiqul Alam said.
Journalists need to be in touch with reality as they need to feed information to their readers. The news becomes mere speculation when reality cannot be accessed. Such news – or fake news – then can easily be turned into propaganda.
During a recent regional police forces' conference in Dhaka, Bangladesh asked Facebook for access to private data of people they would like to track. Facebook said: "NO!"
The authorities have shut down different social media including YouTube, Facebook, Viber, Whatsapp, Tango in different periods. The Islamist extremists allegedly use many of those media to recruit and communicate, according to government officials.
Such curbs and shutdowns spread panic among the people regardless of their age, religion, views, profession, and gender.
"When the government had previously shut down the social media I panicked as well," said daily New Age journalist Rashad Ahammad, "I did not feel free to think, write or to talk."
People have the right to information. The social media blockage is an intervention on people's rights. Besides, young people, however, know the usage of virtual private networks (VPNs).
Fake news, written with a single quote or simply by paraphrasing, can be found in hundreds of speculative and unlicensed local news portals which are the real culprits behind misinformation and needed to be strictly monitored for quality.
Spanish EFE agency's sole Bangladesh correspondent Azad Majumder admitted that social media is faster than any other conventional media and he faced difficult times during the curbs, "The internet has eased my work. I can follow tweets, take a glimpse at Facebook to pick news."
Like the rest of the world, the giant media houses in Bangladesh also have warmly embraced social media. New job opportunities have been created in recent years only to handle social media.
"We make hundreds of social media-based news which are more interesting to the young generation of readers," said a social media coordinator at a renowned newspaper.
Freelance journalist and a Deutsche Welle contributor Maksuda Aziz said such curbs put a frustrating effect on citizen journalism, the most accessible medium of journalism in the age of smartphones. "Journalists nowadays are only working as the bridge. Citizens put out their agendas and perspectives on social media. We notice, take notes, investigate and publish," she said.
In such a context, shutting down the internet is self-destructive. As online activist Imran Sarker asks, "Would you cut off your head if you have a migraine?"
Sam Jahan is a Bangladeshi journalist and author.
Join #JournosAgainstShutdown: Campaign Against Internet Shutdowns in South Asia.
Written By
Comments