Press Statement
Journalist and activist brutally murdered in Karachi, Pakistan
09 May, 2016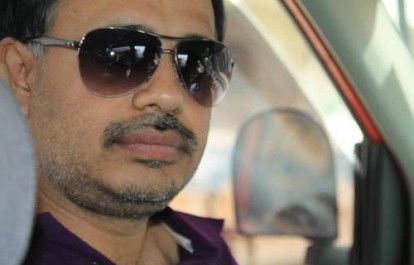 The International Federation of Journalists (IFJ) joins its affiliate the Pakistan Federal Union of Journalists (PFUJ) in deploring the murder of a journalist and human rights activist, in Karachi on Saturday, May 7. The IFJ demands an immediate investigate into the brutal murder.
Khurram Zaki, 40, was gunned down in a restaurant in Karachi by four unidentified gunmen riding motorcycles on Saturday evening. Zaki's friend, who he was having dinner with and an innocent bystander were also injured in the attack.
Zaki was an editor of the website Let Us Build Pakistan, which promotes "a progressive, inclusive and democratic Pakistan." In his previous role, he was a former head of current affairs for News One TV and was responsible for infotainment and religious programming.
Zaki was a strong campaigner on social media, particularly known for campaigning against sectarian violence and fundamentalist groups inciting violence online. A faction of the Pakistani Taliban has Opens external link in new windowreportedly claimed responsibility for the slaying, but police are yet to confirm the claim.
The brutal murder of Zaki has outraged activists across Pakistan, coming days after they marked the one year anniversary of activist Opens external link in new windowSabeen Mahmud's murder.
PFUJ's Lahore-based president Rana Azeem said: "The PFUJ extends its heart felt condolence to the grieved family and demands the government to investigate his murder to ensure justice."
The IFJ general secretary, Anthony Bellanger said: "The IFJ deplores the murder of Khurram Zaki and demands a swift investigation to bring the culprits to the court. The sectarian violence across Pakistan continues to threaten journalists and human rights activists, and with the impounding impunity, it has increased in recent times. The IFJ urges the Pakistan government to act to ensure safety and security for the journalists and human rights activists."
Written By

IFJ Asia-Pacific
The IFJ represents more than 600,000 journalists in 140 countries.
For further information contact IFJ Asia-Pacific on +61 2 9333 0946
Find the IFJ on Twitter: @ifjasiapacific
Find the IFJ on Facebook: www.facebook.com/IFJAsiaPacific
Comments